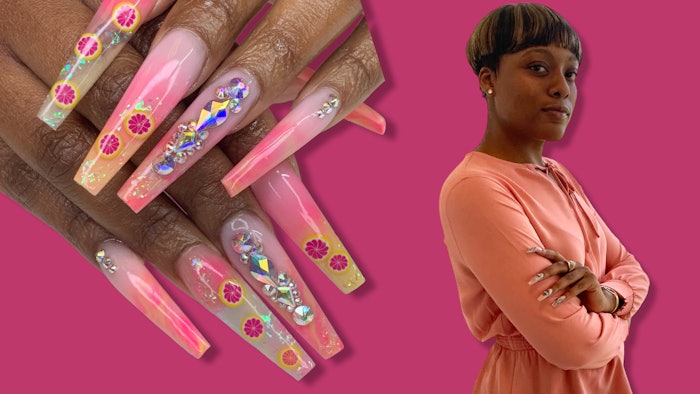 30 Under 30 Spotlight: Chevonne Smith
Meet Georgia-based nail tech and Unruly Nailz Owner Chevonne Smith (@unruly_nailz_). 
Read our November/December 2022 digital magazine to see the complete list of 30 Under 30 winners.
Q&A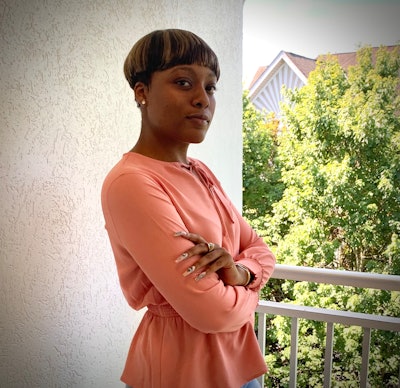 Nailpro (NP):
Tell me a little bit about yourself! How did you get started, and why did you choose to become a nail tech?
Chevonne Smith (CS): I started practicing acrylic nails at the young age of nine as my mother was a nail tech/salon owner, and I fell in love with the craft. I would do my own nails and practice on my friends in high school but never really thought of making it my career. I relocated from the U.S Virgin Islands to Georgia and experienced working retail and security jobs until I realized that working a 9am-5pm couldn't provide the life I dreamed for myself. The love I had for nails resurfaced, and I enrolled in a nail tech program in 2019. In February 2020, I started accepting clients. I resigned from my federal job of four years in August 2020 and created the freedom and balance I've always wanted. 
NP: What is the toughest part about your job as a nail technician/nail artist/salon owner?
CS: The most challenging thing for me when I started my journey was budgeting for business and personal expenses. Daily pay was new territory for me so creating a budget was necessary.
NP: What do you love about your job? 
CS: I love everything about my job! I love creating, the way my clients feel when they love their nails makes me happy. I also love that I'm always a student because there is so much to learn long after nail school.
NP: Where do you find inspiration? 
CS: Inspiration is everywhere for me. I've gotten ideas in my dreams and would literally wake up and draw it or write the idea down!
NP: What is a piece of advice you would give other nail technicians who are just getting started?
CS: I would say to be kind to yourself, practice, never stop being a student and be confident in knowing you are right where you need to be. It's a beautiful journey.
NP: What is a tip you have about any technique, service, business, etc.? 
CS: My business tip would be to research ways to make passive income within the industry, start building business credit to help with funding and create security for you and your business.
NP: What is your favorite nail trend right now? 
CS: I'm loving swirls and abstract trends!
NP: What is your favorite service to offer? 
CS: My favorite service to offer is ombré.
NP: Who is your role model? 
CS: My mom – I saw what she accomplished in the industry and that motivates me.
NP: What is one of your proudest achievements as a nail tech? 
CS: One of my proudest moments was moving into my salon suite. I was home based for two years.
NP: What do you love about the nail community/industry? 
CS: I love that everyone expresses their art in different ways, and we respect that in each other.
NP: What are your top goals as a nail tech? 
CS: My top goals are to teach internationally, work with campaigns and own multiple salons/salon suites.
Follow us on Instagram and subscribe to our free daily newsletter to receive the latest news for nail professionals.