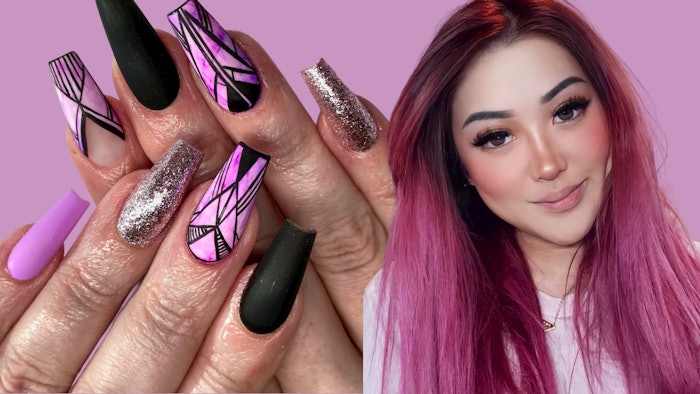 Nailpro 30 Under 30 Winner Spotlight: Amy Hwang 
Amy Hwang (@aymehnails) is a Canada-based nail tech at Kumi Nail Loft. 
Read our November/December 2022 digital magazine to see the complete list of 30 Under 30 winners.
Q&A 
Nailpro (NP): Tell me a little bit about yourself! How did you get started, and why did you choose to become a nail tech?
Amy Hwang (AH): I've always been a creative person, so I knew I wanted to be something in that field. I first started to do my own nails just at home. I really enjoyed it. My cousin then had the opportunity to open up a nail salon, and she asked me if I wanted to work there! I quickly found a nail school to do my certificate, and the rest is history.
NP: What is the toughest part about your job as a nail technician/nail artist/salon owner?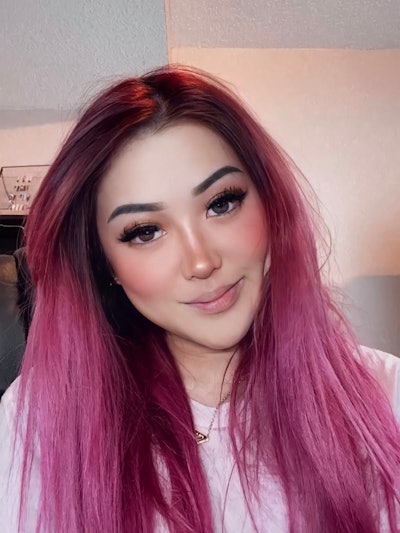 AH: It's hard to make a good living when most people think nails and nail techs are the underdogs of the beauty community. Being a nail tech requires so much more skills than what people actually think it does. So being able to charge more can be tough but it should be done! We need to set the standards of nails much higher!
NP: What do you love about your job?
AH: I love that my job doesn't feel like a job! I get to talk to people and create relationships! And getting the satisfaction when your client really loves her nails! 
NP: Where do you find inspiration?
AH: All over Instagram! There are so many talented techs all over the world!
NP: What is a piece of advice you would give other nail technicians who are just getting started?
AH: Practice! Practice! Practice! I don't want to sound like a broken record but it's true. Only practice will make your career!
NP: What is a tip you have about any technique, service, business, etc.?
AH: I like to showcase my nail art work in frames! It helps to show off your work and get potential clients! 
NP: What is your favorite nail trend right now?
AH: Anything hand-painted I love! Like swirls and stars! And anything sparkly!
NP: What is your favorite service to offer?
AH: Sculpted gel nails or gel-x nails!
NP: Who is your role model?
AH: My family and friends! And local nail techs!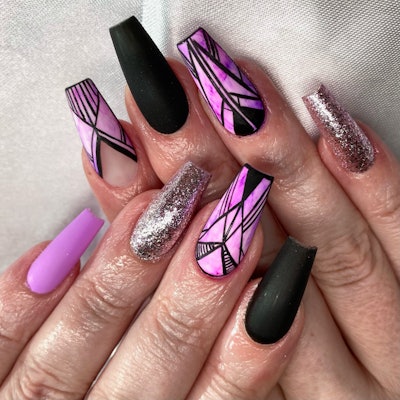 NP: What is one of your proudest achievements as a nail tech?
AH: I won first place in both BEA 2019 and BEA 2021 competition.
NP: What do you love about the nail community/industry?
AH: The nail industry is always changing and evolving! I love how advanced nails have become! Nails are more of an art statement now! 
NP: What are your top goals as a nail tech?
AH: Further my career as an educator! Hopefully, I can have an academy where I can certify nail techs!
Follow us on Instagram and subscribe to our free daily newsletter to receive the latest news for nail professionals.