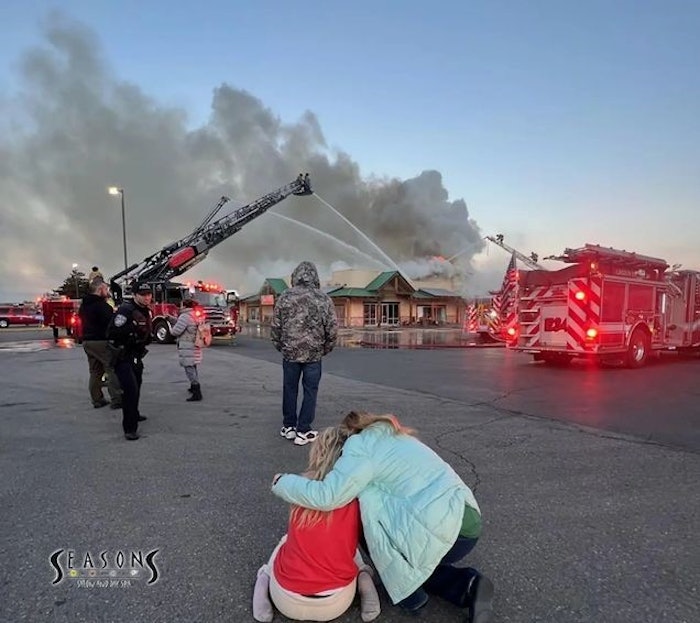 Seasons Salon and Day Spa in Orem, Utah caught fire early Saturday morning, causing the building to collapse. There were no reported injuries, and no damage estimate is currently available. 
Seasons Salon and Day Spa is known for their nails, balayage and lash extension services. The salon is currently still open but temporarily relocated as a result of the fire. 
The salon owner, Autumn Hopkin Spencer, provided updates on Instagram and asked the community for support as the salon rebuilds and service providers attempt to recoup their products lost in the fire. 
"We NEED your support. We need the community. We feel the prayers. We feel the power we aren't giving up," she wrote. 
The salon is currently accepting donations through Venmo and GoFundMe. 
Follow Seasons Salon and Day Spa on Instagram for more updates. 
Follow us on Instagram and subscribe to our free daily newsletter to receive the latest news for nail professionals.