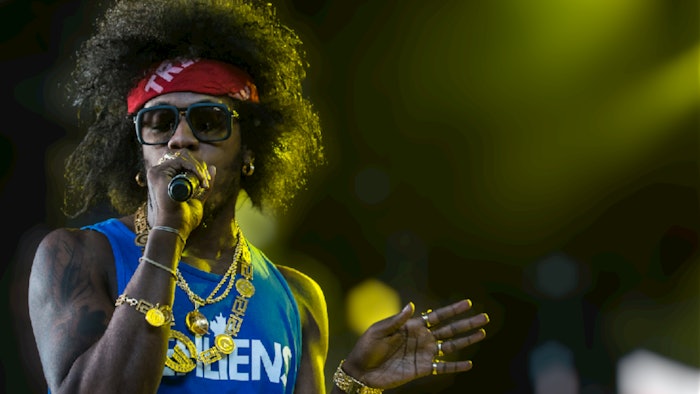 The Come Up Show, CC BY 2.0 , via Wikimedia Commons
Trinidad James recently admitted to spending upwards of $2,500 on manicures 
The Trinidadian-American rapper told TMZ he views his body as a canvas and has fun collaborating on designs with his nail tech, Sarah Nguyen. In the TMZ video included below, James called his ongoing partnership with the New York-based manicurist "the hardest in the city."  
James credited Nguyen again in an Instagram post in which he asked his followers how much they would spend on a manicure, and he directed users to tag their nail techs in the comment section. We love to see credit given where it's due!
Check out more of Nguyen's work on Instagram.