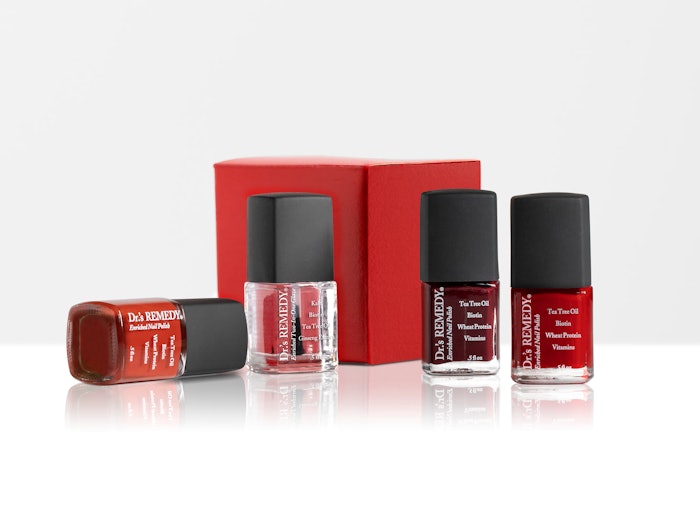 The four curated collections are filled with hues of classic pinks and radiant reds.
Dr.'s REMEDY Enriched Nail Care is dedicated to clean, non-toxic, hypo-allergenic nail care enriched with organic ingredients, vitamins, wheat protein, tea tree oil, lavender and garlic bulb extract.
The brand is for any person looking to better the condition of their skin and nails, all products are vegan, paraben-free, cruelty-free and made in the USA.
Dr.'s Remedy Valentine's Day gift sets:
Remedy Red

—

a true iconic old-Hollywood red
Reliable Rustic Red—an earthy crimson
Meaningful Merlot—a blend of deep purple and red-wine burgundy
Total Two-in-One—provides a barrier of a base coat and the protection and gloss of a top coat
Red Gift Box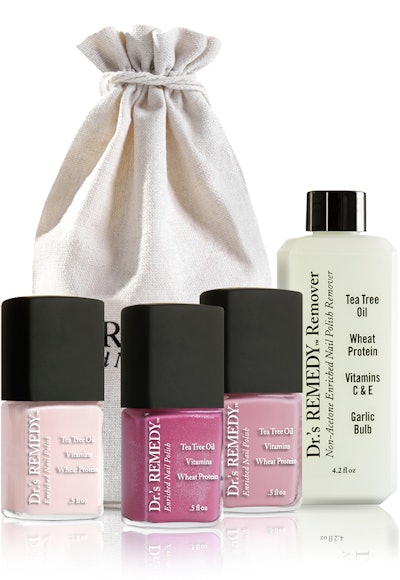 Promising Pink—a pale pink
Playful Pink—a candy pink
Positive Pink—a bubble gum pink
Enriched Nail Polish Remover—acetone-free and infused with vitamins and protein
Canvas gift bag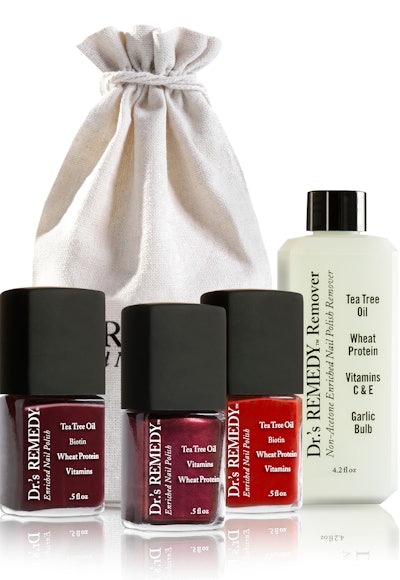 Meaningful Merlot—a red wine burgundy
Revive Ruby Red—a shimmer infused crimson
Rescue Red—a classic fire engine red
Enriched Nail Polish Remover—acetone-free and infused with vitamins and protein
Canvas gift bag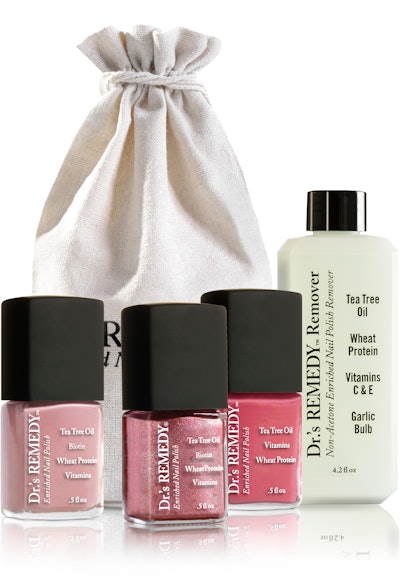 Resilient Rose—a muted pink
Reflective Rose—a glistening pink
Relaxing Rose—a rose petal pink with a hint of iridescence
Enriched Nail Polish Remover—acetone free and infused with vitamins and protein
Canvas gift bag