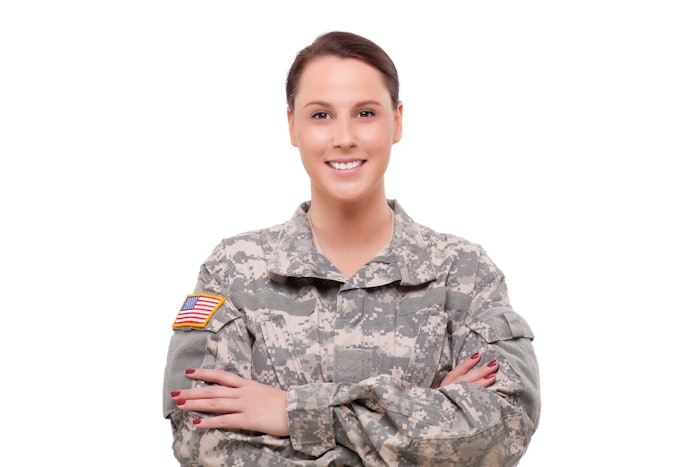 The Army has amended their previous rules, now allowing female soldiers to let their hair down and flash a little nail color.
Army leaders announced that they are loosening restrictions on grooming and hairstyle rules: allowing for nail polish, earrings, hair highlights, dyes and braids, twists, cornrows and other styles for those with natural hair.
The new lipstick and nail polish rules allow men to wear clear polish, and allows colors for women. However, "extreme" shades, such as purple, blue, black and "fire engine" red are prohibited.
Men will also be able to dye their hair, but the colors for both genders are limited to "natural" shades. Prohibited colors include blue, purple, pink, green, orange or neon.
The new regulations take effect in late February and come after months of review, after a directive by former Defense Secretary Mark Esper, who ordered the review of military hairstyles and grooming policies last July. The review was part of a broader order to expand diversity within the military and reduce prejudice, in the wake of widespread protests about racial inequality last summer.
"These aren't about male and female," said Sgt. Maj. Michael Grinston, the Army's top enlisted leader during a Facebook Live presentation on Tuesday about the latest changes. "This is about an Army standard and how we move forward with the Army, and being a more diverse, inclusive team."
The Army announcement has been long-planned, but it came just days after the Pentagon's first Black defense secretary, Lloyd Austin, took over.
The changes simply let female soldiers wear nail polish, jewelry and hairstyles that are already allowed in formal, dress uniforms, but were not allowed in their daily combat uniforms.