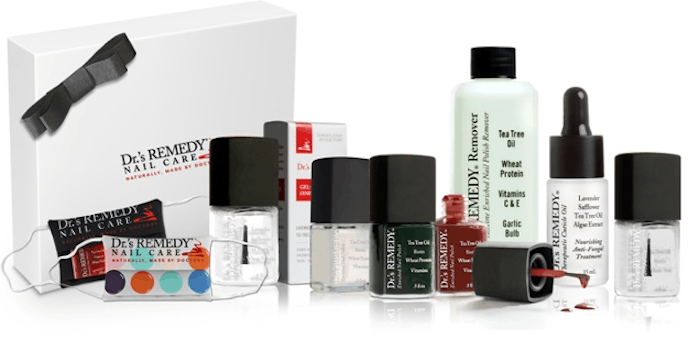 Dr.'s REMEDY Enriched Nail Care has released its Black Friday/Cyber Monday sale and six holiday gift sets.
This year's gift sets have a wide range of price points, so there's something for everyone.
Dedicated to clean, non-toxic, hypo-allergenic nail polish enriched with organic ingredients, vitamins, wheat protein, tea tree oil, lavender, and garlic bulb extract, Dr.'s REMEDY products are are 10-Free including 100% Paraben, Toluene and Cruelty Free, Vegan, and made in the USA.
Dr.'s REMEDY + Black Friday/Cyber Monday takes place November 25 - November 30, 2020.
The Holiday Sets:
Everlasting Evergreen 'HOLD onto the Holiday' Gift Set
Empowering Evergreen - a deep forest green
Reliable Rustic Red - an earthy crimson
Sincere Snow – sheer white with a dusting of shimmer
Basic Base Coat – enriches nail health and decreases nail discoloration
Calming Clear-Gel Performing Finish – a high shine top coat with a gel-like finish
Caress Cuticle Oil – hydrates & revives dry, cracked cuticles and can treat fungal infections
Enriched Nail Polish Remover – acetone free and infused with vitamins and proteins
2-Pack Face Masks
Simply Sincere Holiday Gift Set
Empowering Evergreen - a deep forest green
Reliable Rustic Red - an earthy crimson
Sincere Snow – sheer white with a dusting of shimmer
Total Two-in-One – provides a barrier of a base coat and the protection and gloss of a top coat
2-Pack Face Masks
FULFILLING Festival-of-Lights Collection
Bountiful Blue – cornflower blue with a hint of shimmer
Devoted Denim – indigo blue with grey undertones
Noble Navy – a sea-at-dusk crème shade
Happy Harvest Gift Set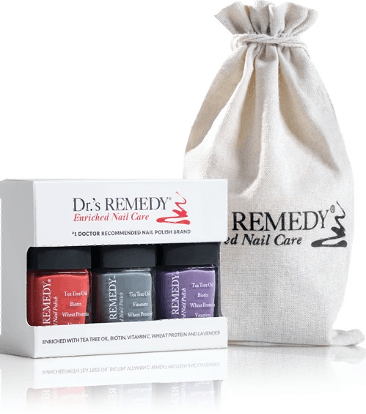 Altruistic Auburn – burnt orange with earthy undertones
Stability Steel – sleek steel grey
Amity Amethyst – smokey purple
Reliable Rustic Red - an earthy crimson
Enriched Nail Polish Remover – acetone free and infused with vitamins and protein
Empowering Evergreen - a deep forest green
Enriched Nail Polish Remover – acetone free and infused with vitamins and proteins