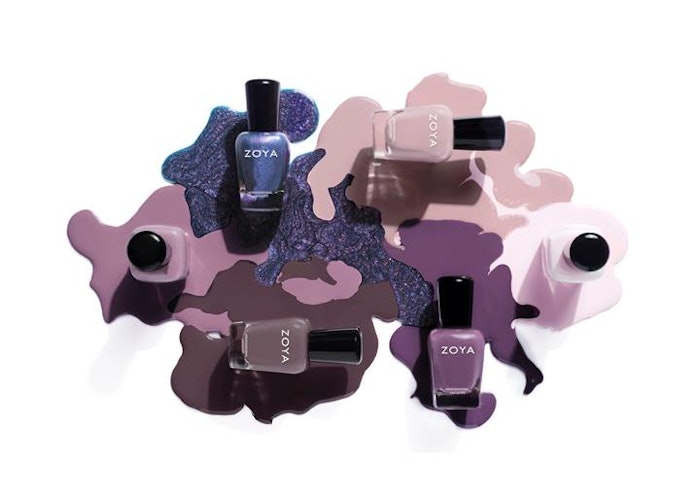 Zoya is set to release 'Naturel 4',
their latest collection of neutral shades.
Zoya is an Art of Beauty brand, founded by Zoya and Michael Reyzis.
The nail collection includes six new colors, which include a range of mauve-toned neutral creams, and more.
This collection embodies the transition from Winter to Spring with calming hues:
ZP1070 Evelyn – A soft cool toned blush pink cream.
ZP1071 Cami – A pale mauve taupe cream.
ZP1072 Barrett – A taupe-violet cream.
ZP1073 Vivian – A dusty grape cream.
ZP1074 Adeline – A deep fig taupe cream.
ZP1075 Marlowe – A duo-chrome with a rose-gold shimmer and slate-blue base.
The collection will be available online on December 7, 2020.