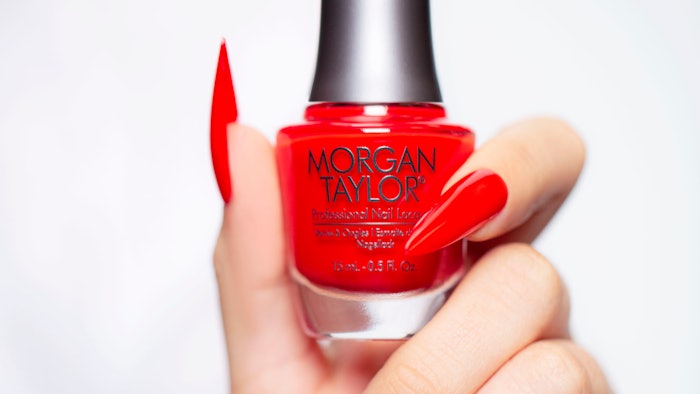 Courtesy of Gelish
Gelish has launched a new enhancement system that makes creating long nails fast and easy.
The new Gelish Soft Gel and Soft Gel Tips work together to create a light-cured, preshaped nail enhancement in 20 minutes or less. The tips, which are designed to cover the natural nail from cuticle to free edge, are constructed out of a soft jellylike material that allow them to move with the contour of the natural nail for durability and flexibility. They come in four styles: Medium Round, Medium Coffin, Long Coffin and Long Stiletto.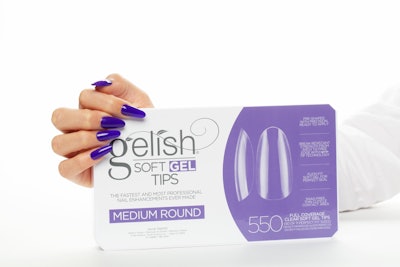 The Soft Gel Tips are adhered to the nail using an LED curable Gel Tip Adhesive, providing a premium bond for 21 days of wear. Once nails are adhered to the natural nails, simply coat with gel polish or lacquer to finish the service.
The Gelish Soft Gel system not only allows nail professionals to create a high-quality enhancement, but it also allows them to upcharge for a premium service that takes roughly the same amount of time as a gel polish manicure.
See how easy it is to create a beautiful set of Soft Gel enhancements by watching the video below.