We all know the importance of self-care, particularly getting manicures and pedicures. Now, your furry friend can have that experience as well!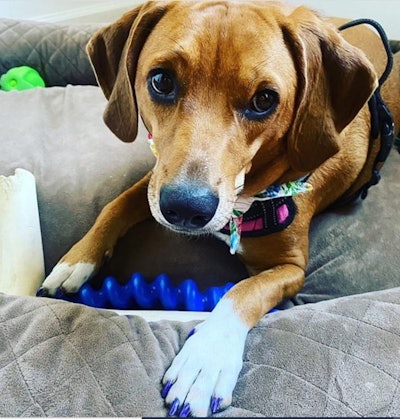 Warren London has created a nail polish that is safe to use on dogs and is quick drying. The brand also has a non-acetone dog-friendly nail polish remover.
The polishes come in an actual nail polish bottle as well as a pen to make application easier.
Warren London is a leading dog grooming company and spa found by Eric and Dr. Sara Bittman.
With this pup-friendly nail polish line, you and your dog can have matching  manicures and pedicures!