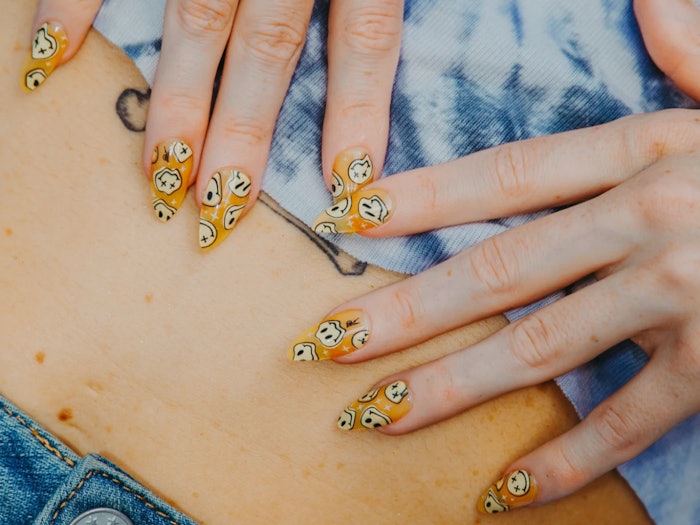 Rave Nailz has released two psychedelic press-on nail sets!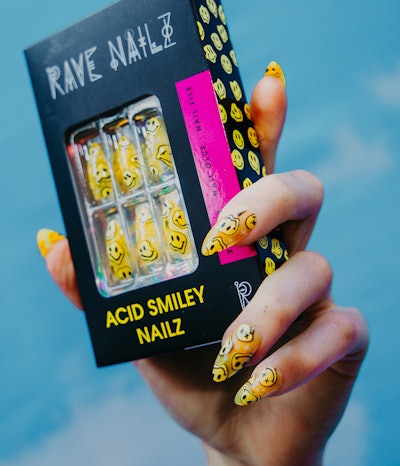 The 
Butterfly Nailz
 press-on nails set includes clear long stiletto nails, each with a unique butterfly design. The 
Acid Smiley Nailz
 set includes clear, short stiletto nails with trippy smiley faces. 
Each set includes 24 nails in a full range of sizes, so one set fits most. Each set includes nail glue and one nail file.
How to Apply:
1. Remove nail polish and buff natural nails with the provided nail file.
2. Apply one to five drops of nail glue onto your natural nail. More glue = longer wear.
3. Carefully align the false nail to your natural nail, then press and hold for 10 seconds. 
Follow us on Instagram and subscribe to our free daily newsletter to recieve the latest news for nail professionals.