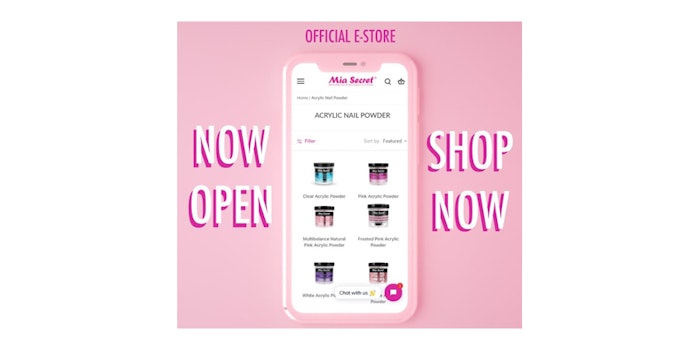 Courtesy of @miasecret
Mia Secret has launched a new e-commerce website, powered by Shopify!
Mia Secret is a manufacturer of nail, spa and eyelash products for the professional beauty industry.
The new site allows users to purchase the full line of Mia Secret Acrylic Nail System directly from the website.
Website visitors can also discover business tips on its blog, watch videos and find information on educational opportunities, including shows and classes.
All orders will be processed within 24 hours, Monday through Friday, and will include flat-rate shipping.