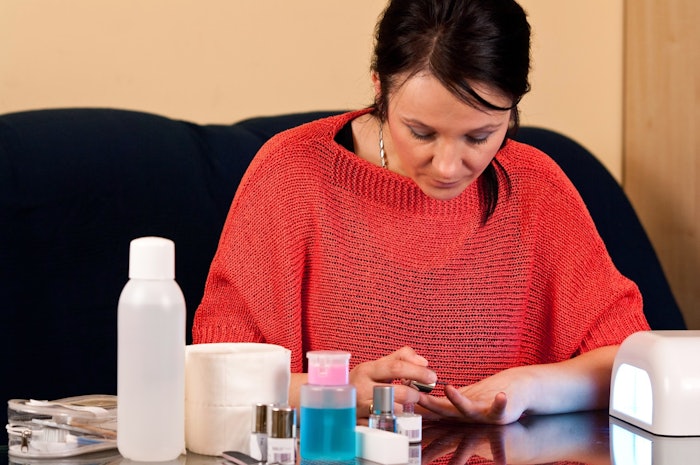 According to WGSN's report, the state of nail and hand care has changed due to the pandemic.
WGSN, the World's Global Style Network, monitors the signals of change that will impact how consumers think, feel and behave. 
The hand and nail category is shifting, with new products offering post-pandemic consumers a means of self-expression and reconnection.
Sales for nail care products in the U.S. were up in 2020 compared to the same month in 2019 as people discovered the efficiency, frugality and the joy of DIY treatments and projects. Sales are expected to continue to increase over time.
Some consumers have made the choice to return to the salon, but there are those who have not due to the low cost of doing their nails themselves.
The pandemic also caused a shift in focus on hand care, specifically hand hygiene. WGSN predicts that sanitizers and soaps will be the beauty essentials by 2024.
The report explores consumers and lifestyles shaping the hand and nail category.