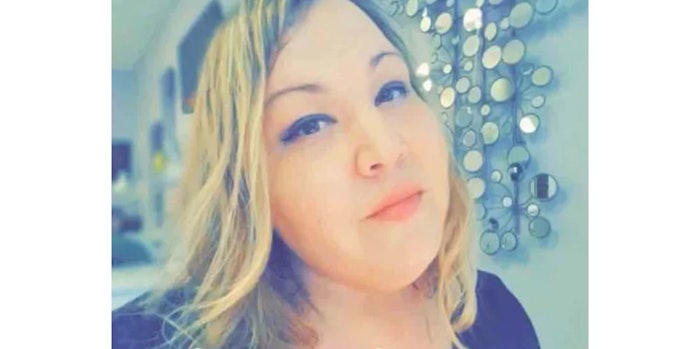 For almost two years, the professional beauty industry has been rocked by the COVID-19 pandemic. Throughout the ordeal, the industry's resilience and unwavering support for fellow beauty pros have been inspiring. Nailpro recently learned of a nail tech that is in much need of that support now.
In July 2021, nail tech Mindy Hardy was diagnosed with COVID-19. She was quickly admitted to the hospital where she developed Methicillin-resistant Staphylococcus aureus (MRSA) and pneumonia. She was placed on a ventilator on July 27. Though her health has been improving, Mindy remains in the hospital.
Friend and nail tech Temeka Jackson shares this message for her mentor, "Your test will be your testimony! Keep fighting, Mindy. You are and will always be a blessing to my career. Amazing educator and mentor to thousands, we thank GOD for your gift."
To help with the medical expenses that have accrued, Mindy's siblings have set up a GofundMe page with a goal of $15,000. At the time of this article's publication, the fundraiser was at just under $9,000.
If you are interested in helping Mindy or want to be kept in the loop on her recovery journey, please check out the GoFundMe page created by her siblings Brian, Jaimee and Courtney.