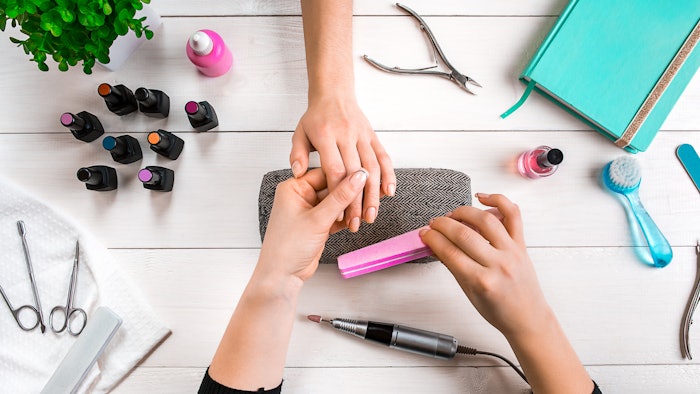 From San Francisco to Berlin to Beijing, nearly every nail salon in the world has been affected by COVID-19 in some way, shape or form.
As such, Kline wrote a blog post titled "Professional Nail Care: How the Pandemic Triggered a Shift of Spots in the Market," to better paint a picture of how individual countries' nail salons are fairing more than a year into the pandemic.
According to Kline:
Japan, which did not impose mandatory lockdowns, saw only a slight 2% decline in the professional nail care market. This was due to the "strong relationship" that specialized nail bars and nail technicians have with their clients. Chain-franchised salons, which rely heavily on walk-ins, experienced a stronger impact.
Gels were the dominant category in Japan during 2020 and made up one-third of market sales.
The Japanese nail polish category reportedly rebounded after years of decline as customers looked to shorten the time spent in salons.
In Germany, the market experienced a 19% decline due to salon closures and restrictions.
Popular nail products in Germany amid COVID-19 included DIY kits for nail care at home.
The market in Brazil saw an 11% decline in 2020.
After a second quarter riddled with strict social distancing measures, Brazilians ventured out to the salons in the third quarter; however, salons that slowly began reopening often offered clients less time for nail services.