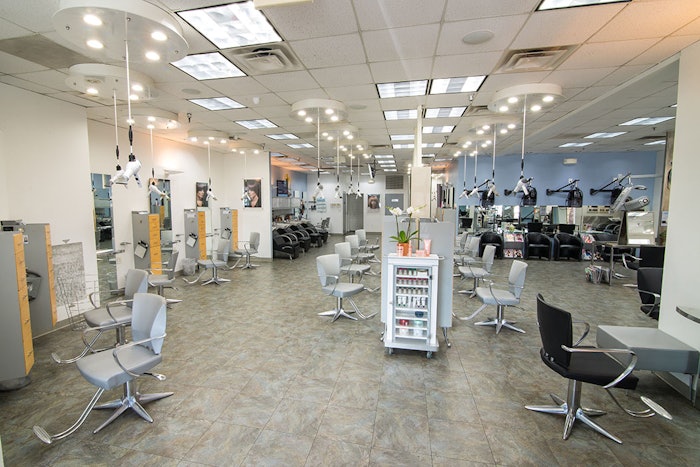 Courtesy of Progressions salon spa store
Progressions salon spa store in North Bethesda, Maryland, has been honored as a 2020 Salon Today 200 salon honoree by Salon Today magazine. Salon Today magazine is a leading business publication for top salon and spa owners.
Cindy Feldman is the founder, owner and business director of Progressions salon spa store, has grown the salon to a 9,000-square-foot retail space and manages over 40 award-winning stylists, colorists, manicurists, nail technicians, estheticians and customer service employees.
Progressions has been honored with numerous awards from Salon Today 200, The Washington Post, DC Magazine, Washingtonian Magazine, Allure Magazine, Bethesda Magazine, Montgomery Magazine and Rockville Chamber of Commerce.
Chosen salons were honored for growth strategies in 2019 and successful business strategies during the 2020 pandemic.
"It is truly an honor to receive this national award from Salon Today," notes Progressions salon spa store founder and owner Cindy Feldman, who is also a board member and treasurer of the Professional Beauty Association. "Our talented team of professionals provides exceptional service to each and every guest, each and every visit. All are certified on COVID-19 sanitation and protocols, and we continue to implement the highest of safety measures for our guests."