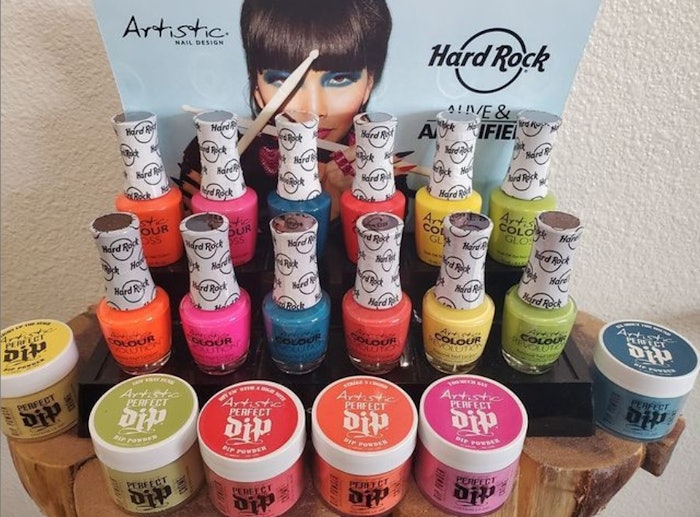 Courtesy of Artistic Nail Design
Artistic Nail Design develops innovative products that encourage nail artists to push the boundaries and explore new levels of creativity.
Alive & Amplified captures the spirit of music through bright hues, popping tones and the sounds of color!
"We are thrilled to be joining with Artistic Nail Design to launch this electrifying collection of bold new nail colors," said Mark Linduski, director of licensing at Hard Rock International. "This collaboration, brought to us by our agency partner Cronus Global, is the first of its kind and will attract everyone from our biggest fans to those who just want to stand out in a crowd."
The collection includes six NEW standout shades:
Hit 'Em With A High Note—A coral crème
All About The Sound—A bright teal crème
Too Much Sax—A neon pink crème
Strike A Chord—A neon orange crème
Light Up The Stage—A yellow crème
Got That Funk—A lime green crème
The collection comes in Colour Gloss Soak Off Gel Polish, Colour Revolution Reactive Nail Lacquer and Perfect Dip Powders.