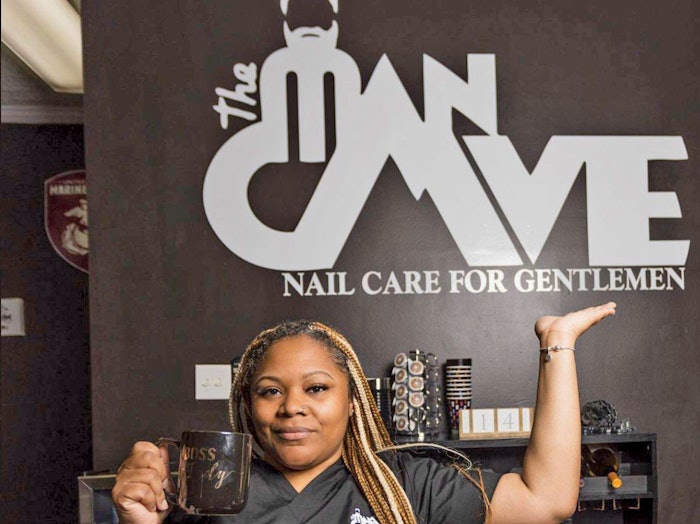 Courtesy of The Man Cave
Nail and foot care are not exclusive to women, so Shana Soberanis created The Man Cave salon to prove just that!
Shana Soberanis, a certified master pedicurist and medical nail tech, provides wellness care for men at her salon in Spartanburg, South Carolina.
When asked why she wanted to focus on men's nail and foot care, Soberanis said, "I saw a need for nail care for men. They are an underserved population when it comes to nail care. For some reason, men sometimes believe that it is kind of emasculating, and I wanted to dispel that myth. I wanted them to know that it is okay; it is a part of hygiene and wellness care."
Services are provided in private to ensure the utmost care and comfort for each guest.
The Man Cave is also hoping to expand and provide other services such as haircuts and massages in the near future.
*Content retrieved from UpWorthy.