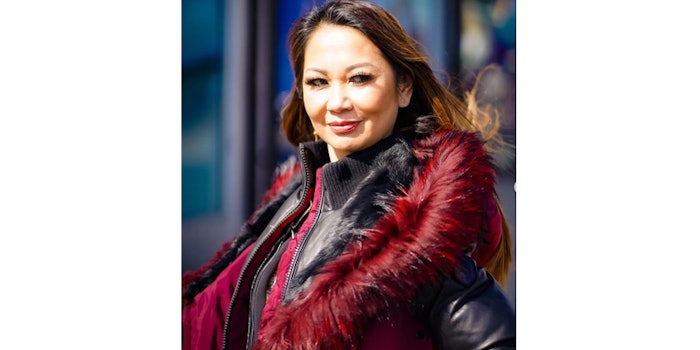 OPI has announced Jenny Bui as its Artistic Ambassador.
Bui is a prominent celebrity nail artist and 24-year industry professional.
"We are thrilled to welcome Jenny to the OPI family," said OPI co-founder and brand ambassador Suzi Weiss-Fischmann. "Her artistry and technique truly shine, and she has a way with color that is uniquely her own. Beyond her incredible talent, she is an industry role model who generously shares her wealth of knowledge with everyone."
Known as the "Queen of Bling", Bui is sought after for next-level nail designs that channel her love of crystals and color.
Some of her celebrity clients include Cardi B., Thalia, Queen Najia and Chanel West Coast.
As OPI's Artistic Ambassador, Bui will work with OPI's education, digital, social and influencer marketing teams to create and share pristine nail designs and how-tos. The nail art designs will feature upcoming OPI collections as well as selected iconic and best-selling shades. She will also make special appearances at virtual professional shows and press events.
"I will always be passionate about beautifying nails and empowering clients to feel great about themselves," says Bui. "I am equally passionate about education, which elevates our industry and creates professional and personal growth for all. Working with OPI gives me an exciting platform for doing both, with the best formulations, an incredibly creative team, and of course, the most exciting color palette I could ever wish for."