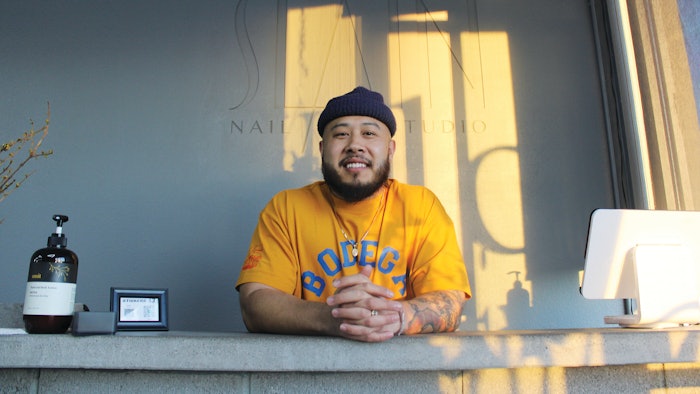 Jimmy Nguyen was born in Phoenix, Arizona, to parents who owned nail salons. He grew up in the nail salons but never imagined himself working there. As soon as he was old enough to work, he worked any job you could think of to avoid ending up in a salon setting. The last job he had prior to getting licensed was in construction. Unfortunately, for him, there was not much work at the union he was hired onto, and he needed to make a living for himself and his then one-year-old daughter.
Nguyen consulted with his family who convinced him to move to Florida. After going to Florida in 2008, he got his nail license and helped his aunt run her busy Floridian salon. About two years later, he moved back and worked in other "chop shops." In 2013, he got his very small place. Having his business allowed him to grow as a nail tech, which is where he learned to hone his craft. He continued working on his skills until one day he looked up and realized he had successfully created his OWN salon full of talented artists and the most welcoming vibes.
To learn about the the five things inspiring Nguyen and to see his work, check out Nailpro's April 2022 digital magazine.