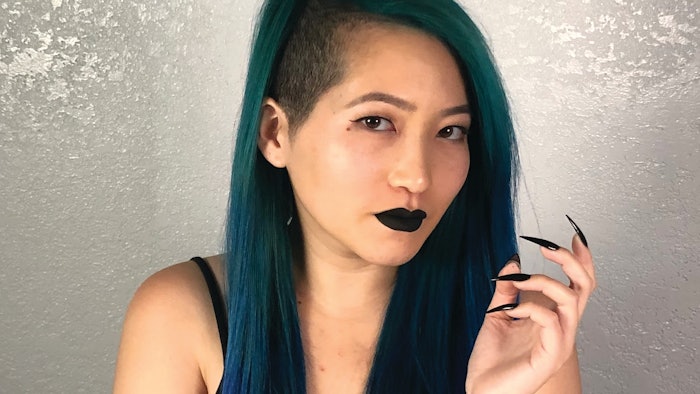 "I think my interest in nails started when I was a little kid asking my mom to paint my nails for my karate tournaments," shares Brittney Chin. "As I grew older, I wanted designs and turned to YouTube for DIY nail art."
Chin painted her friends' nails for fun in middle school, started charging a small fee in high school, and ran a "minibusiness" out of her dorm room in college. She attended University of California, San Diego, and although she loved learning, she knew traditional college was not the route for her.
After attending and completing manicurist school, Chin worked in a high-end salon, moved with her boss to a salon suite, and now has a full-time business. "Throughout my career, I have been blessed and worked hard to collaborate with numerous companies; help other nail techs through education; and more recently have become an OPI Educator—a goal I have had for quite some time." she says. "Nobody knows what the future will bring, but I am ready to continue growing, helping my fellow techs, and finding my purpose in this industry."
For all the ways Brittney stays on top of her nail game, check out Nailpro's March 2022 digital magazine.