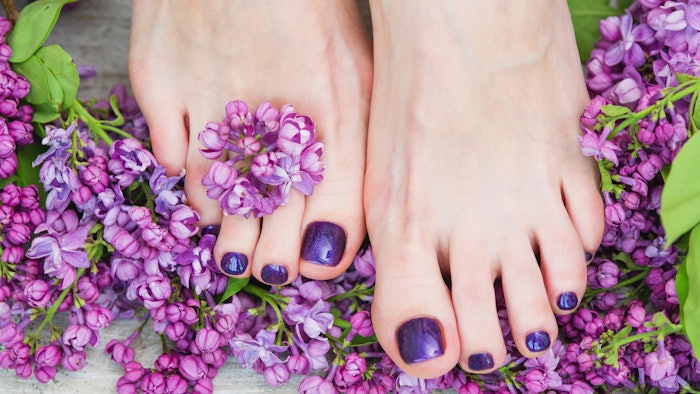 There is a buzz in the air. It is not the bees yet—it is the rumblings of the return of our in-person event: the Nailpro Nail Show and the brand-new Nailpro Master Challenge. Read about the competitions below; we cannot wait to see you in August!
Other events that have (cautiously) returned? Weddings, birthday parties and more special gatherings. Help your clients shine during these occasions with trends that celebrity nail artist and founder of Masterclass Nail Academy Julie Kandalec shares on Page 14. And to prepare you for creating dazzling looks, reinforce your knowledge of which kinds of brushes may work best on Page 32.
There is also no better way to start anew than by knowing when to clean out your salon and inventory with expert tips on Page 40. Last but not least, whether you are an-up-and-coming nail tech or a seasoned technician, get inspired and gain insights from notable women in our industry for Women's History Month on Page 20.
1. Register To Compete
Debuting at the Nailpro Nail Show, co-located at Face & Body Northern California, in San Jose, California, the Nailpro Master Challenge 2022 is made up of four live competitions: Hand-Painted Nail Art, Gel Polish, Sculptured French Acrylics and Gel Design, which will take place from Aug. 21-22, 2022, but join us Aug. 20, 2022, for the first day of the Nailpro Show with our workshops. Nailpro is elevating the competition experience by partnering with brand sponsors to provide identical kits of products, tools and equipment—shifting the focus to your talent rather than your resources. Regardless of your years in the nail industry, we invite you to showcase your creativity and skills.
Find more info about the Master Challenge at nailproshow.com.
2. Spring Onto Your Feet
As someone who tends to walk around barefoot or in sandals (without socks), along with the changing weather, my heels peel and dry out—but fortunately do not develop calluses. So, when VOESH introduced their Peeling Socks, I was excited to discover a new product to help in that department. Made to give feet an at-home salon treatment with no scrubbing required, this is perfect for me in between appointments with my nail tech. It contains natural extracts like sugarcane-derived acids, lavender and herb extracts that gently penetrate dead skin cells and rough, hardened calluses to naturally peel off and soothe at the same time.