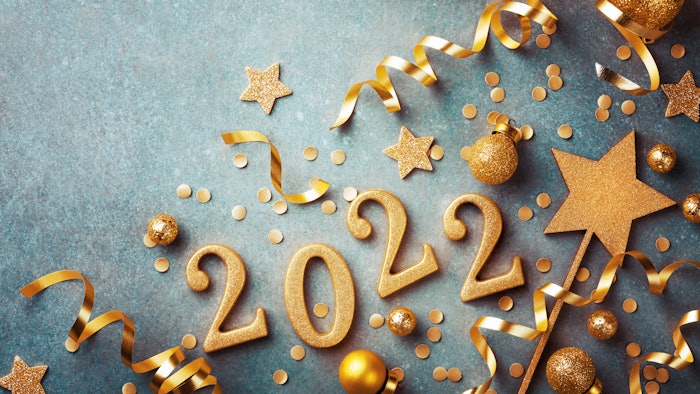 Nailpro
Nail Show
We are bringing back in-person events with the Nailpro Nail Show, co-located with Face & Body Northern California, from Aug. 20-22, 2022. We will be holding workshops and advanced education. Stay tuned to nailpro.com for updates and for an opportunity you will not want to miss out on! Hint: The Nailpro Master Challenge.
New year, new you! Start your year on the right foot by taking care of yourself: Discover insights from experts on how to manage your stress and diet. After all, how can you provide the best services to your clients if you do not put your health first?
If you are looking to add new services to your menu, consider paraffin wax and Japanese gel. Or if you want to brush up on your knowledge about existing products or protocols, learn more about lotions, creams and oils and nail adhesion.
As we ring in 2022, be proud of everything you accomplished last year, and be kind to yourself for any goals you did not complete. Become inspired by one of our advisory board members who shared her story and struggles with us as a Black manicurist in honor of Black History Month.
Take every day as an opportunity to be intentional about your thoughts and actions in your personal and professional life.
Cover Contest
Starting with the May 2022 issue, we launched a cover contest on social media to give nail techs the chance to be featured on the cover and in a spread in the magazine. Participants had to submit their info and mood/inspiration board based on the issue's themes, the Nailpro team selected the top two, and then we put it to a vote on our Nailpro Instagram. I cannot wait to reveal the cover! There will be more contests throughout 2022, so subscribe to nailpro.com and our social media to be notified of the next deadlines.
Tip Off Transformed
You may notice little changes within the magazine, including our former Tip Off column. We are revamping individual sections for business, product, trends and happenings/news snippets with new headlines and content tailored to help you stay up to date and successful.
Test Yourself
To keep you out of the suspense, we have now added answers to the current issue's Test Yourself to the bottom of the page. Instead of waiting and emailing your answers to confirm them, you just need to turn the magazine upside down to check which you got right. Thank you to all our readers who participated in Test Yourself and sent in their answers.