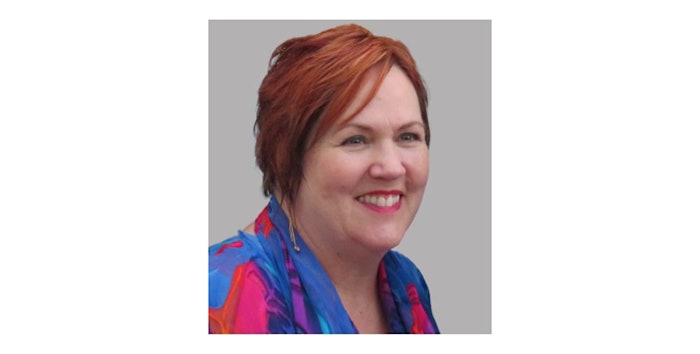 Karen Hodges: Oct. 7, 1959–Nov. 29, 2021
It is with sadness I announce the passing of Karen Ann Hodges in Fort Myers, Florida. Many of you knew Karen well, as a friend and mentor; others knew her as a driving force for our companies and the beauty industry. All of us knew her as a brilliant while caring professional. She is sorely missed by all who knew her—that is not a cliché, it is an all-encompassing truth.
Karen was co-founder and co-author of the online learning programs on Nailcare Academy, Professional Education and Salon Gurus and co-author with Marjory Grimm, well-known educator, on Permanent Makeup Training. Through these learning formats and her many other influencing roles,  she successfully and continually changed lives for the better throughout her career.
Karen is survived by Katrina and Mark Allison and their children, Victoria and Ryan, of Fort Myers, Florida. Karen declared them her "family" decades ago, as they continued to be in all ways through the years.
A Memorial for Karen will be held 3 p.m. on Dec. 29, 2021, at Harvey-Engelhardt Funeral Home in Fort Myers, Florida. Those who wish to attend in person or on live Internet are welcome. Those who wish to attend in person are welcome. It will also be broadcast live on the Internet, through signup as per the invitation. It will be recorded for viewing the following three weeks.
If you would like to submit a tribute and/or pictures, go to the following link: https://www.harvey-engelhardt.com/tributes/Karen-Hodges. In lieu of flowers, please donate to Beauty Changes Lives in her name to a scholarship being developed in her honor for advanced education for nail technicians and estheticians. Karen was very involved with this charity in the last year of her life.
Karen will want us to carry on her legacy toward higher learning and success. She gave fully of herself to all of us, whenever we needed her, and had so much more planned for us all! It was the way she lived, day by day.
I miss her every hour of every day, both as her friend and as her business partner. Life has taken a sudden change for many of us.
Sadly,
Janet McCormick
Tributes From the industry 
"

Karen was an educated, caring colleague who was always there for anyone in the industry. 

She was loved and admired by many."

—

Debra Sacchetti

"Karen was a steady source of support for me when I was starting out in nail competitions. She continued to be a mentor when I branched out into the esthetics world. My heart is broken. Karen, you and your love for our industry and your caring heart will be so missed."

—Bethany

"

I have not known Karen long, but our collaboration together as colleagues this year showed me immediately what an amazing woman Karen is and was. [She was] smart, kind, diligent, exemplary and above all passionate. I am so grateful to have met her and to have had a chance to interact and share with her. She will truly be missed, but I know her amazing energy will carry on!"

—

Elizabeth Morris 
"Karen Hodges was a giant in our industry. Brilliant, committed, strong, bold, kind and loving. Karen was highly educated and put her skills and talent to work, together with her partner, Janet McCormick, to build the world-class online-learning program called the Nailcare Academy. Fact-based empowering intelligence is the foundation for success at the Nailcare Academy, helping to build true professionals that are at the top of their profession. Karen always honored her partner, Janet, as the visionary of the business and showed her every level of respect in every setting.
"Karen left us way too soon, as she still had so much to give.  She was an active member of the CIDESCO Nail Division, working to create the preeminent Global Nail Certification and was a founding committee member of the Unite as One, Industry Think Tank and Cultural Intelligence Committee. Let us all make Karen proud by being the top-notch pros she always envisioned.
"Rest in peace our dear and special friend and colleague."—Jan Arnold