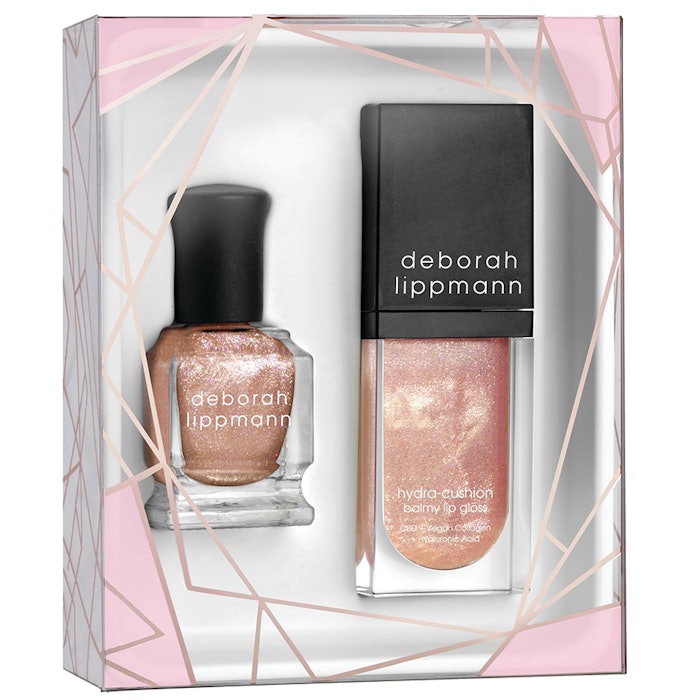 Courtesy of Deborah Lippmann
Autumn is my favorite season. The changing leaves (depending on where you live), cozy sweaters (emulate sweater weather on your nails after checking out Portfolio on Page 16) and generally weather that is not too cool and not too hot—dare I say it is just right? There are plenty of reasons to love fall, including the broad selection of colors we collected for the season in this issue's Inside Look on Page 17. While you imagine all the sets you are going to create with these collections, do you know which base to use? Explore the significance of base coats and different types on Page 28. After you got that laid down, look no further than Spice Up Your Life for fall nail art inspiration on Page 24. Need another reason to love this season? Something is creeping around the corner: Halloween!
Because last year's holiday called for untraditional, socially distant or nonexistent trick-or-treating and celebrations, we wanted to provide a step-by-step for a unique Halloween-inspired tarot card set to get you in the spooky spirit on Page 38 in our brand-new How-To section. Not only that, you can find other haunting hues and nail art trends to try in Halloween Nail Art, Hues and Tools on Page 32.
Finally, as business picks up again and you make plans, you might want to consider making one of those geared toward retirement. Read helpful information on how to make a budget, pick an account and more in How To Plan for Retirement on Page 49. And if you have ever wondered about tackling an employee handbook (or refreshing your current one), you can find all the tips in Creating the Ultimate Employee Handbook on Page 44.
I wish you a happy and fruitful fall and leave you with a couple of fresh products to try!
Note: In the July/August 2021 issue, the images should have been credited to Julie Kandalec in the Feelin' Hot, Hot, Hot: Summer Nail Art feature, not Hannah Snyder. NAILPRO regrets this misprint and has corrected it in the digital magazine.
Editor Picks
I love rose gold year long, so I am excited about Deborah Lippmann's new Hydra Cushion Balmy Lip Gloss and Gel Lab Color Treatment Nail Polish in Blinding Lights. The rose gold-inspired nail and lip duo provides a touch of shimmer without being over the top.
Laura Waldon, managing editor of WellSpa 360 magazine, recommended the Clayton Shagal Ulra Matifying Cream to me, and I am eager to experience how it can help with my forehead shine that I tend to get no matter the temperature. We shall see if my slightly oily skin prevails throughout the season.