Courtesy of Chiara Tentori
Beauty is back in Italy!
For three days, the global beauty community gathered together in a positive, vibrant atmosphere at the The Beauty & Wellness Congress in Milan, Italy, which occurred October 29 through the 31.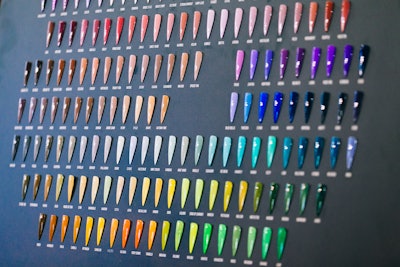 Cosmoprof Worldwide Bologna
and
Esthetimedia Group
 organized the event, which united professionals from all sectors of the beauty industry to discuss and explore themes, trends and innovations that will guide the industry and consumers over the next few years. Companies, spa therapists and beauty trendsetters gathered to broker deals and present breakthrough product launches and innovative solutions.
Close to the city center in the beautiful and spacious Allianz MiCo, the largest convention centre in Europe, the event offered an optimized layout for distributors, owners and professionals from beauty centers, wellness centers, beauty salons and spas.
The Wellness Plaza hosted live sessions, workshops and presentations by protagonists of the sector, covering fields such as beauty, wellness and health.
Esthetimedia Group CEO Stefano Pennati said, "We are extremely happy and proud to be here. The feedback from exhibitors, beauticians and schools is very positive. This show and our congress mark a new beginning for the entire beauty industry."
The global beauty community will gather together again at Cosmoprof Worldwide Bologna, March 17-20, 2023 in Bologna, Italy. 
Follow us on Instagram and subscribe to our free daily newsletter to receive the latest news for nail professionals.