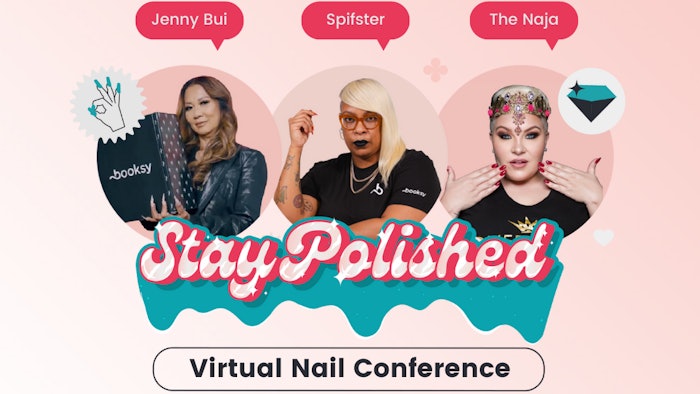 Courtesy of Booksy and Nailcon
Booksy and Nailcon have teamed up to create a virtual nail conference: Stay Polished.
At the conference, nail artists will enjoy a full day of educational courses and panels to help build their brands and sharpen their skills while learning about the latest technology.
Attendees will learn from elite Booksy ambassadors such as Jenny Bui, Tacarra "Spifster" Sutton and Naja Nail Guru.
VIPs, keynote speakers and brand partners can relax in a lavish virtual happy hour, allowing participants to get up close and personal with top industry veterans. 
Residents of Illinois, Florida and Texas can earn a minimum of four CEU credits by attending the event.
The conference will take place March 28, 2022, and tickets are available now.