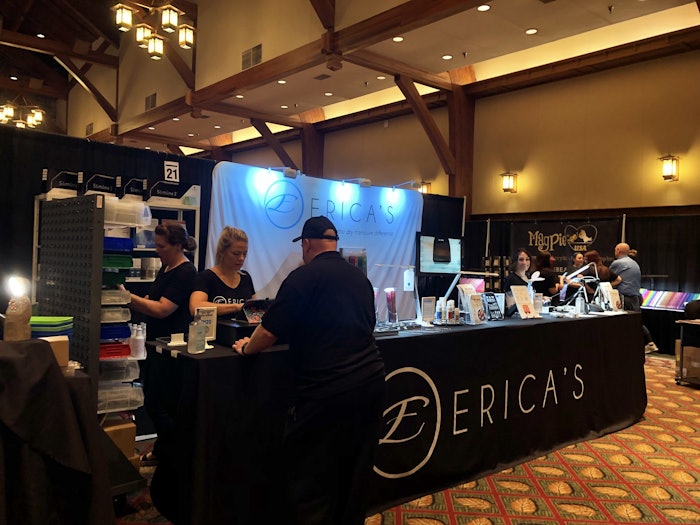 2021 Nail Tech Event of the Smokies. Image courtesy of Jill Wright.
The 15th Nail Tech Event of the Smokies is set to take place Sunday, July 10, 2022, in the resort town of Gatlinburg, Tennessee. 
The 2021 event hosted over 700 licensed nail techs, salon/spa owners, beauty school students and instructors for a nails-only show, filling their big rolling carts with show specials, nail swag and many door prizes.
Nail professionals in the area can attend and make it a tax write-off family vacation to the Smokies plus have the trunk space to haul home new nail products, too.
In addition to the one-day nails-only show, the 30+ optional Friday, Saturday and Monday workshops provide techs with additional hands-on education to customize an individual Smokies experience. 
The 2022 Smokies Nail Show Weekend Schedule
Friday, July 8: Extended Workshops*
Saturday, July 9: Workshops*
Sunday, July 10: The One-Day Nail Show
Monday, July 11: Workshops*
*Workshops are not included with show tickets. Eventbrite tickets go on sale at 12:01 a.m. Jan. 1, 2022 at NailTechEvent.com.