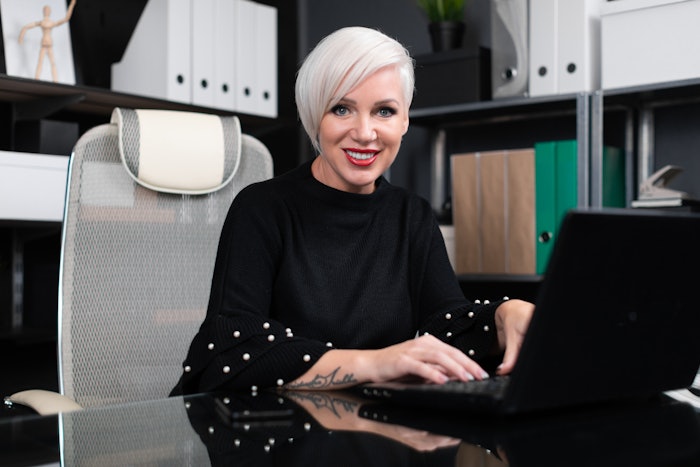 NAILPRO and Beauty Launchpad have collaborated to bring the best salon techniques, business advice, trends, product information and networking to beauty professionals, at the virtual Beauty Go Pro Show, Oct. 24–27, 2021.
NAILPRO and Beauty Launchpad are both presenting business sessions (both advanced education and supplier) during the virtual event.
NAILPRO sessions include:
Manage Your Wellness Business Like a Boss With Vagaro | Matt Miehe
Matt Miehe, a senior sales representative with Vagaro who has experience working with businesses that want to streamline their operations and increase revenue, will teach attendees how to streamline daily business activities with Vagaro.
Live Question and Answer Session With the California State Board | Kristy Underwood
Kristy Underwood, executive officer of the California Board of Barbering and Cosmetology, will be answering all questions relevant to the California State Board. *Please note that this session applies to California licensees only.
5 Ways Gel-X Can Grow Your Business | Carol Ma
Join Carol Ma, co-founder and CEO of Aprés Nail, as she presents the five benefits of the Gel-X system and how any salon can maximize profits and save time to reverse building and ultimate customizing for clients.
How To Make Your Nail Salon Stand Out From the Rest | Gloria L. Williams
Gloria L. Williams, founder and CEO of Footnanny, will help attendees position their nail salons to stand out from the rest. She has tested all the tips she is going to teach in this session and will provide the keys to make a successful pivot.
Salon Safety: Compliance and Best Practices | Jaime Schrabeck, Ph.D.
Jaime Schrabeck, Ph.D., owner of Precision Nails and manicurist, will help attendees evaluate business best practices and improve compliance with the state board, OSHA, FDA and other regulatory agencies.
Beauty Launchpad sessions include:
Where Does All My Money Go? 3 Ways To Increase Profit and Increase Sales | Nina Tulio
Nina Tulio, an industry-leading salon business consultant, speaker, educator and the business education ambassador for Oligo Professional, will share her favorite tips on increasing sales and how to implement small business changes that will make a huge impact.
Make Money Beyond the Chair With Affiliate Marketing | Michele Pritchard
Michele Pritchard, founder of The Empowered Stylist, a coaching program for selling professional haircare online, will help attendees sell professional haircare online and make money beyond the chair.
Joy-Driven Branding | Elizabeth Faye
Elizabeth Faye, a business coach for hairstylists, salon owners and beauty educators, will teach participants how to create a brand that is in full alignment with their purpose and will be a magnet for client soul mates.
Raise Your Prices, Not Your Anxiety | Dawn Bradley
Dawn Bradley, hairstylist and educator, will discuss how to confidently communicate price increases while eliminating the fear of pushback from clients, what most stylists are missing when setting up their prices and more.
Do not miss any of these great speakers, and pre-register now.