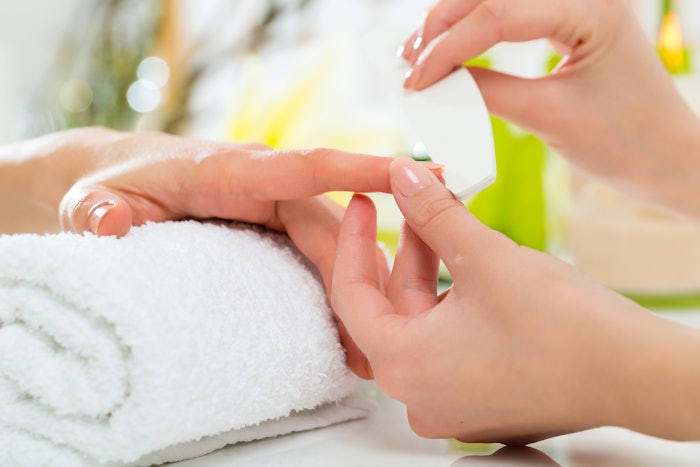 NAILPRO has gathered the latest talent and industry professionals to teach advanced nail education at the upcoming Beauty Go Pro Show Tuesday, Oct. 26, 2021.
Beauty Go Pro Show is a virtual event where Beauty Launchpad and NAILPRO have collaborated to bring the best salon techniques, business advice, trends, product information and networking to beauty professionals.
Registrants can expect two full days dedicated to salon and nail artistry advanced education and two full days of education for hair and nail companies, delivering the latest on their innovative products and industry knowledge.
The virtual event will take place from Oct. 24–27, 2021.
Check out this star-studded lineup of nail professionals who will be presenting for NAILPRO:
Advanced Nail Shaping | Helena Marimon
Learn how to craft the most popular nail shapes that are currently trending. From natural nails to extreme shapes, watch how to create the perfect stiletto points, coffin nails and almonds. This workshop will feature basic prepping of the nail, hard gel application for building these shapes, and file work that is involved in perfecting the final shape.
Salon Safety: Compliance and Best Practices | Jaime Schrabeck
The safety of clients and beauty pros emerged as a legal and ethical priority even before the coronavirus pandemic complicated our work. Evaluate your business, and improve compliance with the state board, OSHA, FDA and other regulatory agencies.
Bring the Bling | Vu Nguyen
Master the ins and outs of using chrome pens—from simple, easy-to-do chrome designs to embossed effects. Discover the possibilities with multilayered chrome designs, and learn why a matte top coat is important and needed for these looks.
Marble Tinting/Airbrushing Nail Art | Lorenz Medina
Learn how to make a seamless blend while saving time and maximizing your income with an easy-to-use airbrushing machine. This method can not only give dimension to your nails but also introduce limitless patterns. You will also be guided through marbling techniques to create ripples, swirls and more. Then discover how to use both of these techniques to stand out and make the most of your color schemes to make your clients feel catered to with the tools you have.
Remedies for Healthy Hands and Feet | Tanya Momi
Managing your time, money and mind will help you balance tasks efficiently, which will, in turn, give back to your home care regimen that you will learn to develop. Get the tips and tricks on how to handle nail-biting disorders, overgrown and ingrown nails and gentle pedicures.
How To Make Your Nail Salon Stand Out From the Rest | Gloria Williams
Learn about and be inspired to make your nail salon stand out from the rest with that actually work. Gloria Williams has tested all the tips she is going to teach in this session and will give you the keys to make a successful pivot.
Foundations of Nail Design | Holly L. Schippers
This session takes several aspects of nail design that just feels like they are teasing you with complications and breaks them down to be achievable with gel polish. Learn about lines, visual texture, highlighting and water color.
Pre-register for Beauty Go Pro Show now so you do not miss out on any of these speakers!
Related article: 5 Reasons Why You Should Attend Beauty Go Pro Show