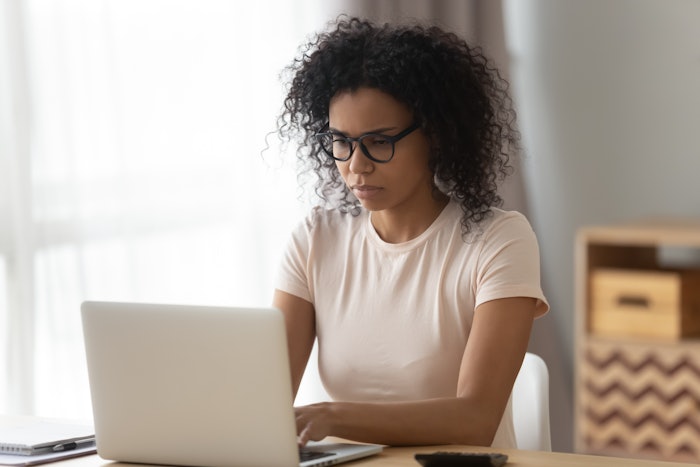 Expert educator Jaime Schrabeck, Ph.D. will host A Slice of Pro Beauty, a two-day virtual learning event on October 11-12, 2020, from 10:00 am - 2:30 pm, CT. This event is designed to educate and entertain.
Jaime Schrabeck, Ph.D. works as manicurist and owner of Precision Nails, an exclusive employee-based salon in Carmel, California. Outside the salon, she advocates for the beauty industry, co-hosts the Outgrowth podcast, consults with salon owners, mentors educators, organizes events, writes savvy articles and advises California's Board of Barbering and Cosmetology as an expert witness.
"We're excited to bring our most requested information directly to licensed professionals and salon owners. This format gives attendees a quality educational experience in the comfort and safety of their own homes," explains Schrabeck.
Special guest educator Ashley Gregory of Ashley Gregory Coaching and co-host of Outgrowth podcast will be featured both days.
Ashley Gregory is a celebrity manicurist and creator of The Nailscape. Ashley Gregory works to bridge the gap between beauty school and a successful career. Ashley established Ashley Gregory Coaching for beauty entrepreneurs building viable businesses focused on their unique talents.
For nail technicians and cosmetologists, licensed in Illinois, CE hours are available (4 hours each day, for 8 hours total).
Virtual Event Itinerary:
Sunday, October 11
·      Clean Hands, Safe Salons: Best Practices
·       Forget the Following
·       Clients Behaving Badly
Monday, October 12
·       Pricing for Profit
·       Email Isn't Dead, It's Just Sleeping
·       Advocacy Essentials: Fight & Win
Register HERE.