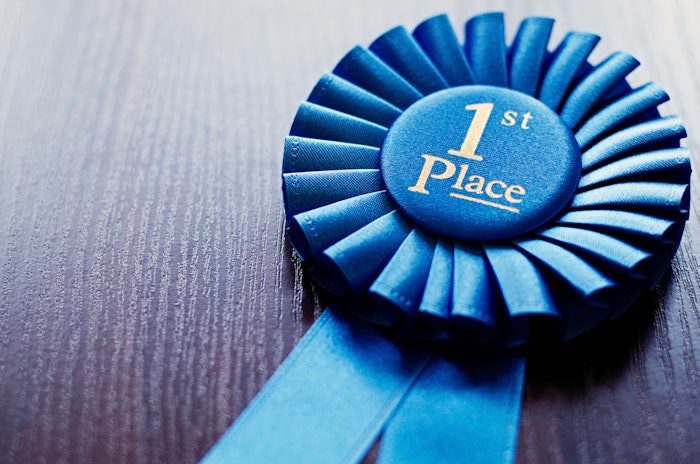 Courtesy of Dreamstime
By Jaime Schrabeck, Ph.D.
The nail industry overflows with talented professionals who produce beautiful work. We see the results posted in social media every day, but edited and filtered photos limit our perception of the quality and the time invested. Your clients and followers think you are the best, so why not prove it by putting your creativity and technical skills to a more rigorous test?
Participating in nail competitions remains the most objective, tangible and significant way to distinguish yourself in our industry.
To be fair, it takes courage to submit yourself to comparison, evaluation and judgment. Performing within the limits established by the competition rules, including the time allowed, is daunting. That being said, the experience and confidence you gain makes your effort worthwhile.
If you have never competed before, or even if you have, your preparation must start early with learning the details. Every nail competition has its own format, requirements and rules determined by the organizer. Observing or participating in one competition does not necessarily prepare you for the next because different organizers have unique ways of executing their competitions. Everything from the format to the rules will be specific to only their competitions, and even that may change from event to event.
Interested in competing? Do your own review of all the relevant competition information so that you can perform your best.
Read the competition rules to determine your eligibility and manage all the logistics. Never assume based on prior competition experience or the experiences of others. If you have questions, get them answered by contacting the competition director. Ultimately, your performance will reflect your understanding of the demands of the competition and the time invested in perfecting your technique. Do what you do best, and do not attempt something new unless it can be executed well for the competition.
Nail competitions require a significant investment, particularly those held in person with hand models. Even when the format allows completing your entry at home, you can never be sure if you have done enough. Generally, nail competitions fall into three different formats:
Providing all your own supplies and model to complete your entry live at an in-person event;

Preparing your entry in advance on tips to be mailed or turned in at the event; or

Submitting photographs of your entry.
Establishing a new format, the Nailpro Master Challenge provides the ideal platform to demonstrate your abilities. 
Our competitions bring professionals together to celebrate Shades of Beauty, the diversity of talent within our industry.
Unlike most competitions, the Nailpro Master Challenge does not burden you with purchasing and traveling with your equipment, tools and products, or searching for the perfect hand model. Nailpro supplies everything you need, and that is just one of the ways our competitions will change your perception of what competing entails.
The value of competing goes beyond the recognition, cash prizes and trophies. Your work improves greatly when you explore your creativity and become more critical and demanding of yourself. The competition experience not only develops your skills but also provides incredible opportunities to network and market yourself to potential clients, employers and business partners. Win or lose, competitors have tremendous influence as educators, mentors, consultants and manufacturers.
You can register for the Nailpro Master Challenge now, and find more info at nailproshow.com. 
About the Author
Licensed since 1992, Jaime Schrabeck, Ph.D.,  works as manicurist and owner of Precision Nails, an employee-based salon in Carmel, California. Beyond her salon, Jaime advocates for compliance, co-hosts "Outgrowth: A Slice of Pro Beauty" podcast and advises California's Board of Barbering and Cosmetology as an expert witness.