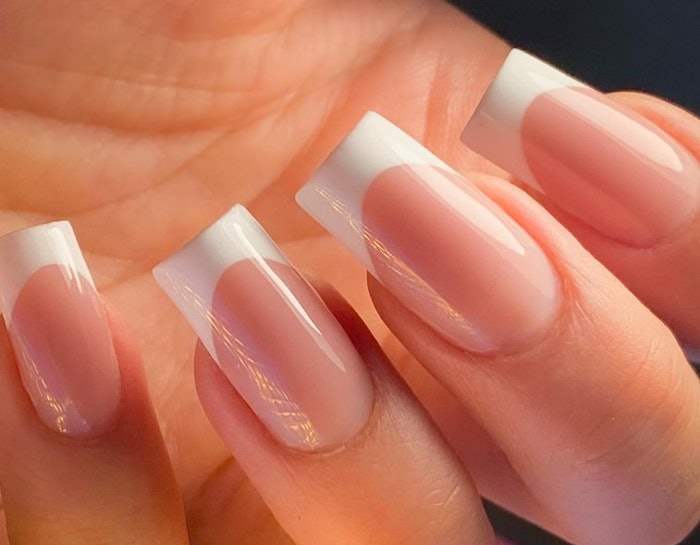 Courtesy of @mucha_paulina_ via Instagram
Sculptured French acrylics allow for embellishments with different glitters and designs. 
In the '80s and early '90s, the sculptured French acrylic look was a simple French set built onto a form, extending directly from the client's nail. While the technique is still the same, the trend has moved far from the plain white French set. 
Sculptured French acrylics are part of the Nailpro Master Challenge 2022 where competitors will have 45 minutes to complete sculptured French acrylic nails on one hand of a live model. Nailpro will not only be providing the model but all the products and tools you will need to create amazing nails in a mystery competition kit with help from our sponsors and suppliers. 
Check out these sculptured French acrylics we have gathered from professional nail technicians around the world to get inspired:
Nails by Erika Salazar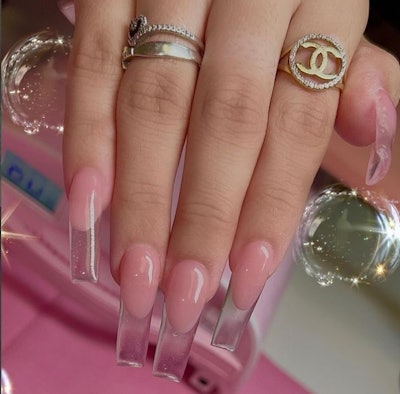 Nails by Paulina Mucha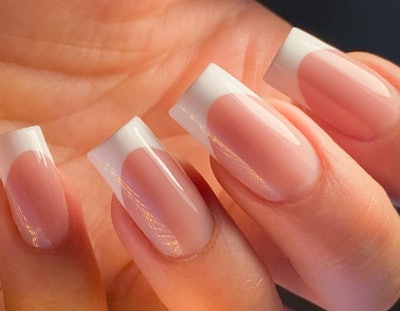 Nails by Kinga Nowakowska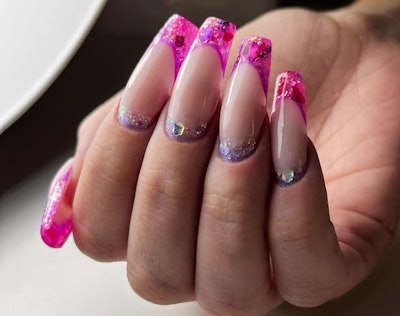 Do not miss out on all the fun! Register* for the Master Challenge competitions online today! Registration ends Aug. 15, 2022, and there will be no on-site registrations.
If you are interested in testing more of your skills, you can compete in three other competitions: Hand-Painted Nail Art, Gel Polish and Gel Design.
*Registration for the Master Challenge includes a two-day expo hall pass to the Nailpro Show.