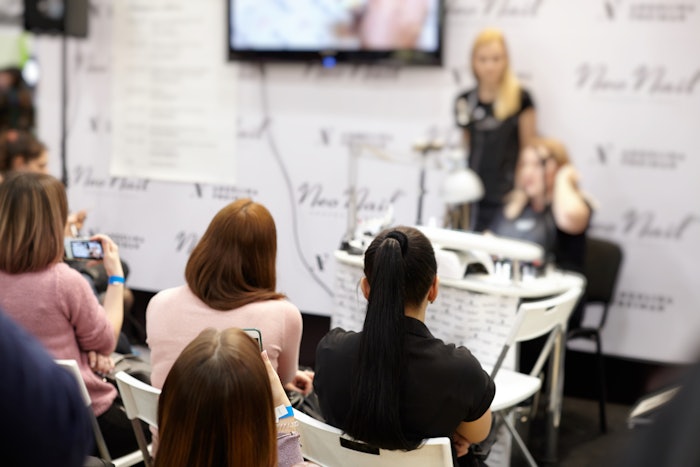 Well, now you can save money by attending with beauty school students, fellow nail techs, etc. 
We are offering 20% off for groups of four or more!
With two days of education, plenty of nail-focused exhibitors and the Master Challenge, there are so many reasons why you should attend.
The Master Challenge is for licensed nail professionals only, and participants can only register for two competitions. All licenses will be verified by BeauticanList. By submitting proof of licensure, you consent to receiving further electronic communication from BeauticianList and being onboarded to its system—at no cost to you. 
Although students are not allowed to register for the Master Challenge, this is a great opportunity for them to see others in the profession compete in a live competition and aspire to do the same if they so wish in their career!
Use code NP22Group to receive a 20% discount for your group of four or more when you register for the Nailpro Nail Show at nailproshow.com.