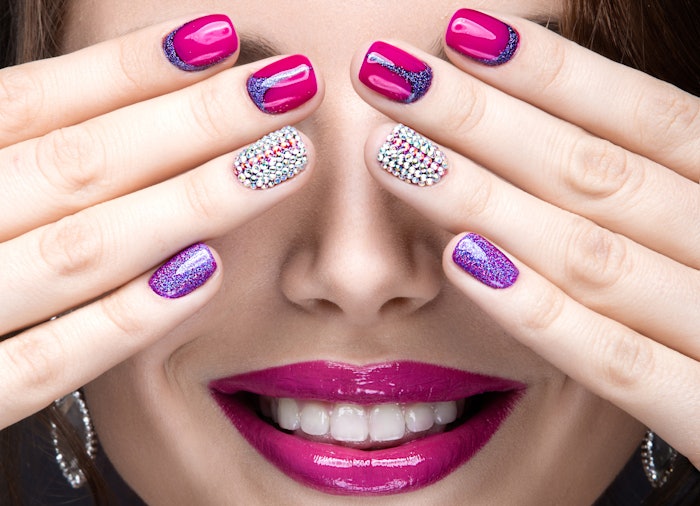 Nailpro is looking for hand models for the Gel Polish and Sculptured French Acrylics competitions in the Master Challenge!
If you are planning to attend the Nailpro Nail Show or Face & Body Skin Care Show, why not volunteer to get your nails done during the live competition?
Beauty school students, nail techs—all attendees are welcome to apply to be hand models.
Just register for the Nailpro Nail Show, and mark that you are interested in being a model to be considered. Potential models will be contacted for more info during the selection process.
If you have already registered for the Nailpro Nail Show and are interested in being a hand model or have not yet heard from us, please email us at [email protected].
Model Call/Schedule
Saturday, Aug. 20, 2022
Workshop: 8–11 a.m., Perfecting Your Shape: Techniques for Crisp, Neat and Consistent Results    
Sunday, Aug. 21, 2022
Gel Polish Master Challenge: 12:30–12:45 p.m., Model Report Time (Full schedule to be emailed.)
Monday, Aug. 22, 2022
Sculptured French Acrylics Master Challenge: 9–9:15 a.m., Model Report Time (Full schedule to be emailed.)
Advanced Education: 1–2 p.m., Pro Points for Pedicures
Advanced Education: 2:30–3:30 p.m., Healthy Nails: The Trend That Never Ends