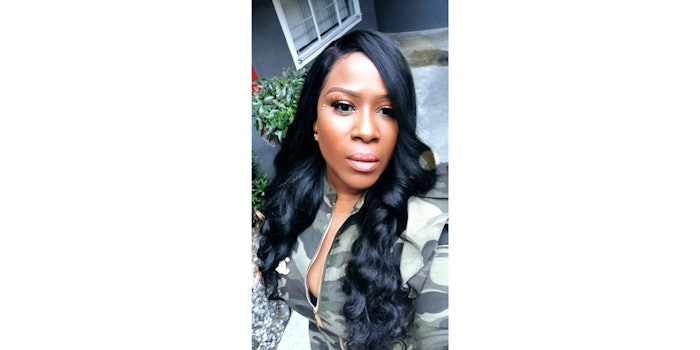 Courtesy of Temeka Jackson
Temeka is a successful celebrity nail artist and the owner of Custom Nails by Temeka in Los Angeles.
Her journey began in her hometown of Hamden, Connecticut, where at 19, she struggled to make a name for herself as the first African-American nail technician in her city. Her perseverance led her to compete in Oxygen's inaugural season of Nail'd IT, win a KISS Products competition for press-on designs, create beautiful nails for some of Hollywood's top celebrities and much more. 
Unique to the Nailpro Master Challenge, Nailpro wanted an MC to engage with the audience and interact with competitors as they work. (Note: The MC will not play a role in the judging process.)
"Our biggest challenge is pushing ourselves past our comfort zone. Your artistry cannot win unless you fight. The Master Challenge competition is an amazing way to show up, push and be present in the moment—allowing yourself grace, creativity, perseverance and the power to compete."
The Nailpro Master Challenge will have four live competitions: Hand-Painted Nail Art, Gel Polish, Sculptured French Acrylics and Gel Design. The competitions will take place Aug. 21-22, 2022, at the Nailpro Nail Show at the San Jose McEnery Convention Center in California.
Do not miss your chance for an opportunity to chat with Temeka! Register now at nailproshow.com where you can also find the Rules and FAQ.
Have fellow nail tech friends who are not yet ready to compete or know students who are interested in attending the show? They can register for the Nailpro Nail Show to watch you compete and attend the event!
Related: Temeka Jackson's Daily Inspo