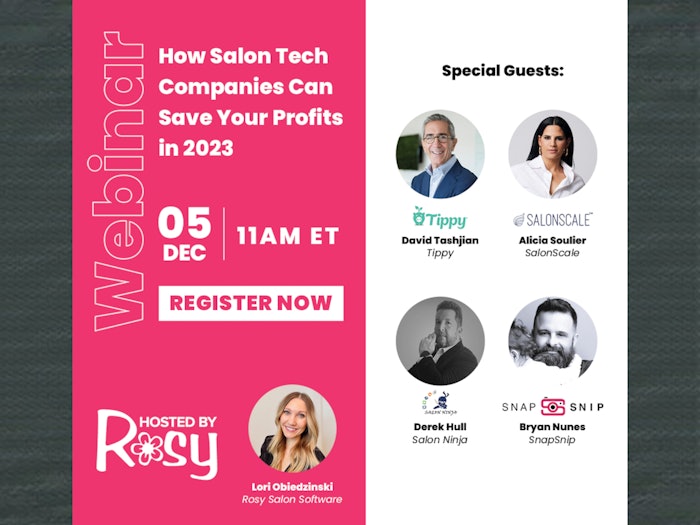 Join Rosy Salon Software on December 5, 2022 for a complimentary webinar on how tech companies can help the financial stability of your business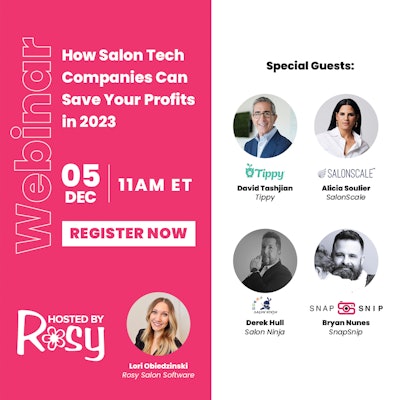 It's easy for recession-weary industry professionals to think of technology solutions as just another monthly cost instead of considering the positive impact they can have on their profits.
In this free roundtable discussion, salons will discover how technology companies can help the financial stability of their businesses in the new year and beyond.
Panelists for the December 5, 2022, 11:00 AM EST webinar include Lori Obiedzinski with Rosy Salon Software and RosyPay, David Tashjian with Tippy, Derek Hull with Salon Ninja, Alicia Soulier with SalonScale, and Bryan Nunes of SnapSnip.
Salon and spa owners and managers, and independent service providers are welcome to attend: 
Click here to register. 
Follow Nailpro on Instagram and subscribe to our free daily newsletter to receive the latest news for nail professionals.