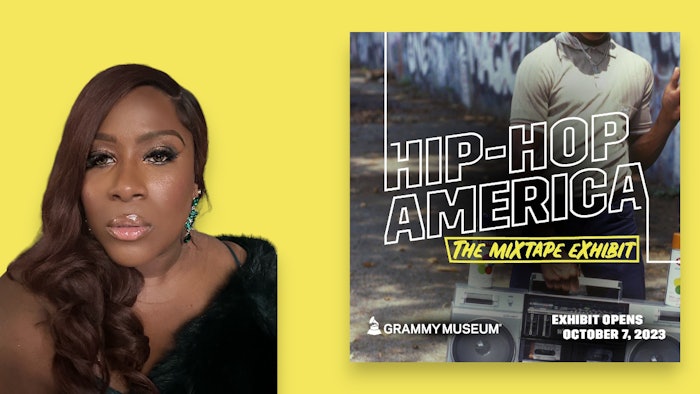 Courtesy of Temeka Jackson and the Grammy Museum
Celebrity manicurist Temeka Jackson (@customtnails1) is creating nail looks to be featured in an exhibit to honor 50 Years of Hip Hop at the Grammy Museum.
Entitled Hip-Hop America: The Mixtape Exhibit, the 5,000-square foot exhibit delves deep into the multifaceted world of hip-hop through expansive exhibits on hip-hop music, dance, graffiti, fashion, business, activism and history, providing visitors with an immersive experience that explores the profound impact and influence of hip-hop culture.
On display will be an incredible array of artifacts including the Notorious B.I.G.'s iconic red leather pea jacket, LL Cool J's red Kangol bucket hat and more. Additionally, the exhibit features a one-of-a-kind Sonic Playground, featuring five interactive stations that invite visitors of all ages to unleash their creativity through DJing, rapping and sampling.
The exhibit launches on Sat, Oct. 7 and will run through Sept. 4, 2024.
Jackson will be creating several nail looks that will be featured in the exhibit. She made the announcement in an Instagram live recently, which you can watch below. 
Congratulations to Jackson on such an amazing accomplishment!