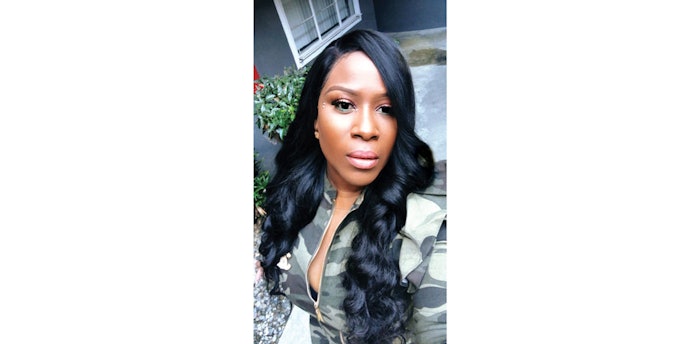 Temeka Jackson (@customnails1) is a name many in the nail industry know. Although she is currently a successful celebrity nail artist and the owner of Custom Nails by Temeka in Los Angeles, California, her path to success has not been easy. Her journey began across the country in her hometown of New Haven, Connecticut, where at 19, she struggled to make a name for herself as the first African-American nail technician in her city. Her perseverance led her all across the country, to compete in Oxygen's inaugural season of Nail'd IT, to win a KISS Products competition for press on designs, to create beautiful nails for some of Hollywood's top celebrities and much more. We spoke with Jackson to learn what fuels her creativity and continues to drive her forward.
1. Spirituality "The ability to be able to wake up in the morning, inhale and exhale is a blessing. COVID-19 taught me that God keeps me strong and healthy, and being able to share my gift is inspiring."
2. Art "Fashion, beauty—everything is art. My main inspiration comes from fashion. I love clothing, runway fashion shows and canvas art. I am inspired daily by my Uncle Katro Storm, who is an amazing artist.
3. Tenacity "I've relocated, gone back to school twice, obtained my nail license in 2015 and followed my dreams. If nothing else, this inspires me to go hard every day."
4. Support "I have support from my family, my mom, my grandma, my sister and my clients. They inspire me to continue to keep leveling up."
5. Excellence "Watching other artists who look up to me and seeing them excel is inspiring."