While veteran nail techs remain invaluable resources because of their experience, there's a new crop of talented young artists who are turning the nail industry upside down. So, we decided to scout some of the best 20-something nail pros for our first-ever 30 Under 30 awards. Get to know one of our winners, The Spot Beauty owner Lorena Cruz!
RELATED: 30 Under 30 Winners Revealed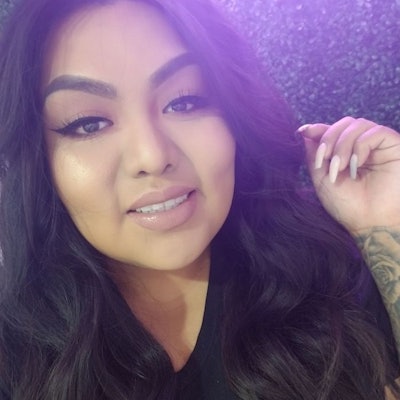 Lorena Cruz
Age: 29
Salon: The Spot Beauty (owner)
RELATED: 30 Under 30 Paola Ponce
Recently celebrating her nail salon's one-year anniversary, Pheonix, Arizona-based manicurist Cruz originally attended cosmetology school for hair. "After taking my first nail class, I knew my true passion was nails," says Cruz, who specializes in sculpting. "It makes my business and craft stand out from the rest," she says. "My clients are always impressed with my sculpting process and the experience I've provided them." Although Cruz loves hand-painted nail designs, finished off with Swarovski Crystals, you'll find her own talons, painted a matte nude—more than likely created with Valentino Beauty Pure acrylics and Young Nails products.
 

View this post on Instagram

 
—by Angelina Lewis