Editorial manicurist Holly Falcone partnered with ORLY to create vibrant, colorful nail looks for the Susan Alexandra Autumn/Winter 2020 presentation, Susan Alexandra: The Musical.
RELATED: Miss Pop Created Negative Space Nail Art for NYFW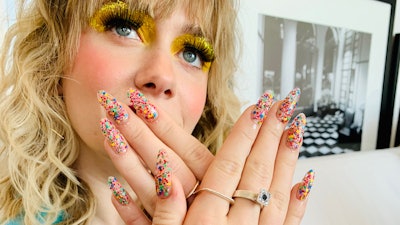 "Susan makes amazing use of color and embellishments on her bags, and the partnership with ORLY was such a great match," says Falcone. "ORLY's amazing glitter shade Turn It Up really popped on stage and created an assortment of vibrant color—plus Susan got excited with all the color."
RELATED: How to Make Your Mark as an Editorial Manicurist
Falcone sourced ORLY shades Turn It Up, Below Zero, Snow Worries, Fresh, Glass Half Full, Holy Holo, Haute Red, Shine and Lilac You Mean It for her runway-ready nail looks.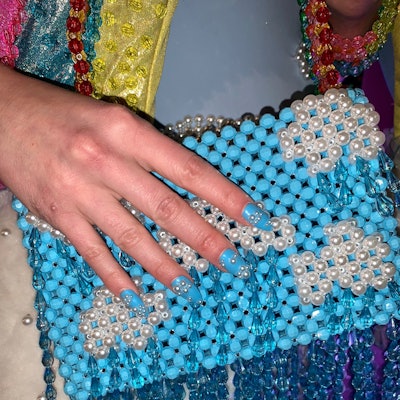 To create matching embellishments like pearls, clouds, daisies, martinis and cherries, Falcone opted for ORLY's soak-off sculpting gel—which applies like soft gel and wears like hard gel—GELFX Builder in a Bottle, which Falcone says was essential for her as an artist.
—by Angelina Lewis
[Images: Courtesy ORLY]