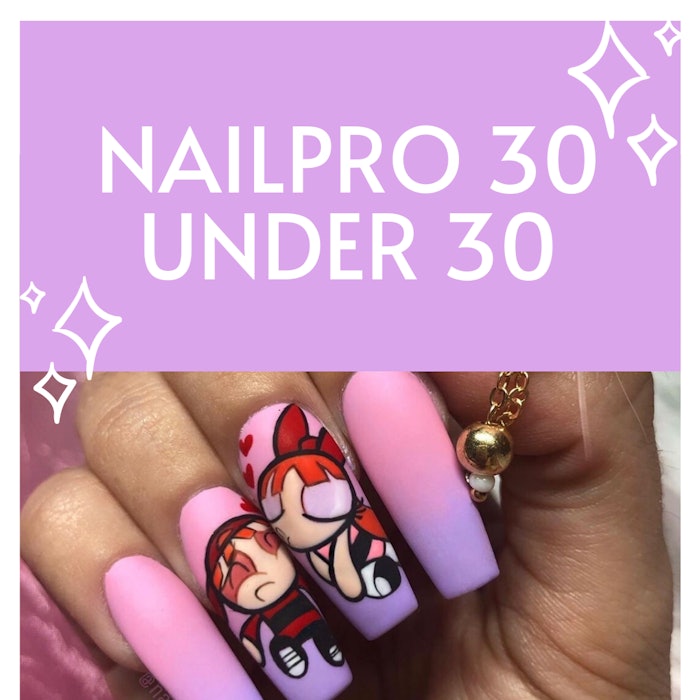 While veteran nail techs are invaluable resources because of their experience, there's a new crop of talented young artists who are turning the nail industry upside down. So, we decided to scout some of the best 20-something nail pros for our first-ever 30 Under 30 awards. Out of a sea of 1,000 young nail artists who submitted their entries, these are the ones to watch for!
Alexandra Nanette
Age: 24
Salon: Nails By Nanette (owner)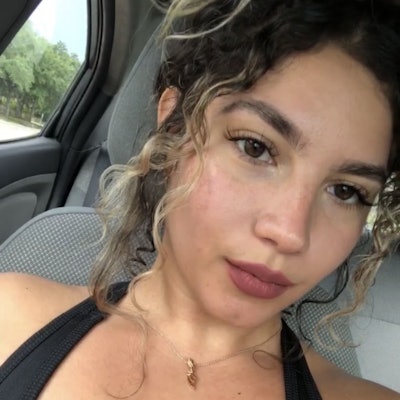 "Nail art has always been part of my life, but I never thought it would become my career," says Orlando, Florida-based nail artist Alexandra Nanette. After earning her nail license, Nanette practiced her technical skills on friends and family, drawing inspiration from artists like Chaun Peth, Helen Yeg and more.
Tuan Anh Le
Age: 26
Salon: Rancho Nails & Spa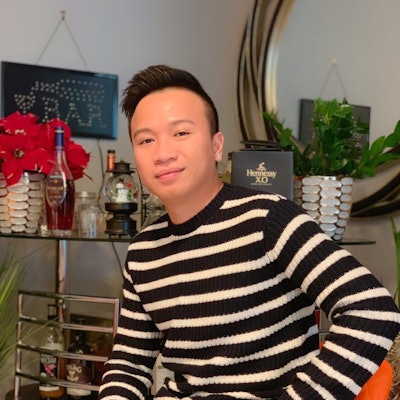 With a graphic design degree from San Diego City College, this Escondido, California-based artist sketches his nail designs on Adobe Illustrator before actually executing them. "I think graphic design and nail art go hand-in-hand, so I combined them and found my own style," says Le.
Leibnitz Barragan
Age: 25
Salon: Stash House AZ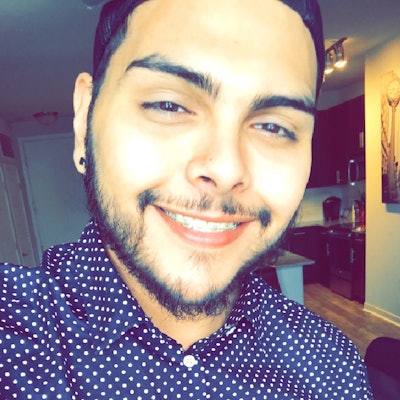 Arizona-based nail artist Leibnitz Barragan dove into the nail industry at 16 years old. "Sculpting and personalizing nail looks to fit each client is the most satisfying aspect of being a nail artist," says Barragan, who sources inspiration from Pamper Nail Gallery founder Vivian Xue Rahey and Young Nails educators Greg and Habib Salo.
Jessica Bornstein
Age: 27
Salon: Stash House AZ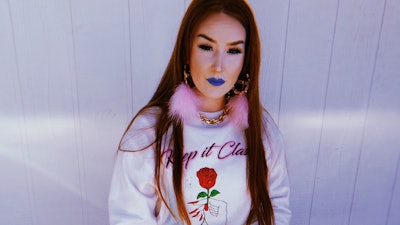 One afternoon, while Stash House AZ nail artist Jessica Bornstein waited tables, a guest grabbed her hand and said that after working in the nail industry for more than 30 years, she'd never seen anything like Bornstein's hand-painted nail art—which was flowers and cow skulls at the time. "She begged me to come to her salon and show her my techniques," Bornstein says.
Andrea Ortega
Age: 25
Salon: LUXE'D Nail Lounge (owner)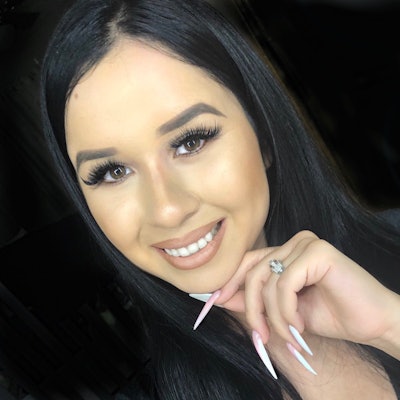 After job hopping from retail, sales and banking, Valentino Beauty Pure educator and artist Andrea Ortega enrolled in manicurist school. "David reached out to me at the start of my career, because he saw something special in me and helped guide my career," says Ortega.
Bana Jarjour
Age: 29
Salon: Freelance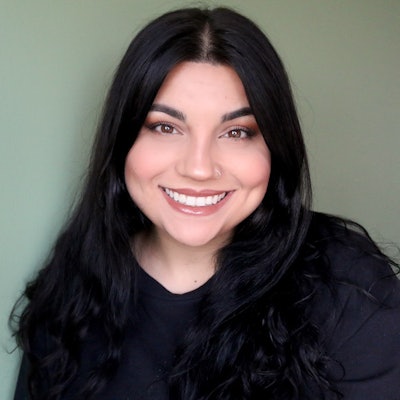 Since middle school, Bana Jarjour dabbled with nail art. "I started my Instagram in college, as a platform to share my designs," says Jarjour. "As the page grew in popularity, brands reached out to collaborate on events and photo shoots."
Ashton Harlan
Age: 29
Salon: Scratch Nail Spa of Canvas Salon (owner)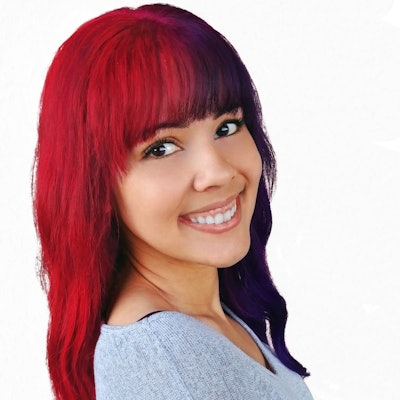 Las Vegas-based nail artist Ashton Harlan always painted nail designs for friends. "I love hand painting, because it's a fun way to help my clients express themselves through their nails," says Harlan, who can even paint her toes with her toes.
Asa Bree Sieracki
Age: 27
Salon: Finger Bang Portland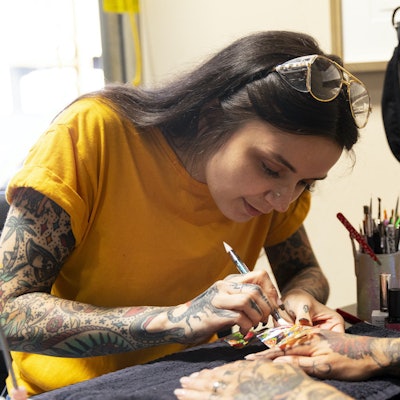 After realizing that no one in her hometown offered the type of nail art she envisioned, Portland, Oregon native Asa Bree Sieracki started creating her own. "Before enrolling in beauty school, I worked as a jewelry designer and makeup artist for 10 years," says Sieracki.
Reyna Sandoval
Age: 25
Salon: Freelance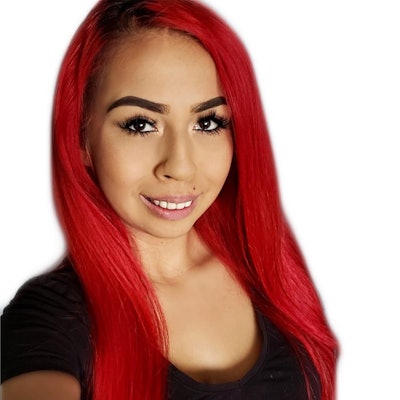 At 14 years old, Swarovski nail art educator Reyna Sandoval took her first nail art course in Tijuana, Mexico—courtesy of her mother—and attained her manicurist license at age 20. "I fell in love with the nail industry instantly," she says.
Shirley Cheng
Age: 29
Salon: Freelance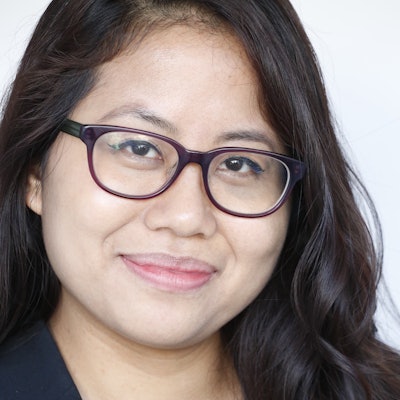 Growing up as an avid nail biter, New York City-based nail artist Shirley Cheng started tending to her own nails in high school. "In college, I dabbled in nail art, and everyone asked where I got my nails done, which inspired me to attend nail school," says Cheng.
Brittnay Morris Lopez
Age: 29
Salon: Pamper Nail Gallery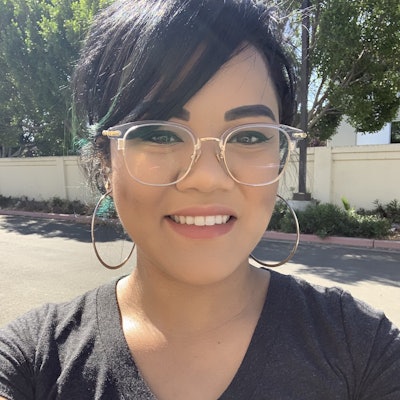 Fremont, California-based nail artist Brittnay Morris started sculpting with nail forms even before attaining her license and would do her own full sets after binge-watching countless YouTube tutorials—including Suzie from Nail Career Education.
Cassandra Navarro
Age: 29
Salon: Exclusive Spa (Booth Renter)
At 16 years old, Santa Rosa, California-based nail artist Cassandra Navarro moved out on her own after graduating high school. "I quickly realized how expensive it is to survive, so I took my love for nails and enrolled in beauty school—I haven't looked back," says Navarro.
Rebecca Bernard
Age: 26
Salon: The Polish Room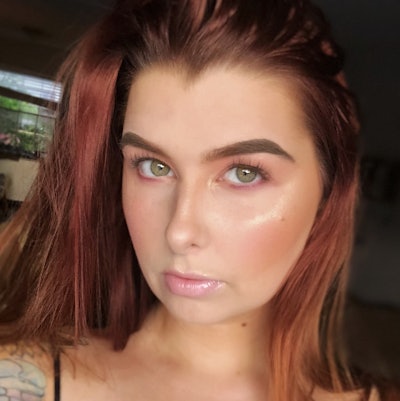 Florida-based artist Rebecca Bernard attended beauty school in hopes of working on sets for prosthetic makeup. "After taking one nail class, I fell in love," says Bernard, who looks up to her grandmother, who passed away last fall. "She always told me I could do anything and believed in me more than anyone," she says.
Devin Strebler
Age: 28
Salon: Nail Addicts Studio (owner)
Nail Addicts Studio owner Devin Strebler started doing nails as a hobby. "In high school, art was the only class I was really good at," says Strebler. "I decided to combine my love for nails with my passion for art and turn it into a career."
Celine Cumming
Age: 25
Salon: Freelance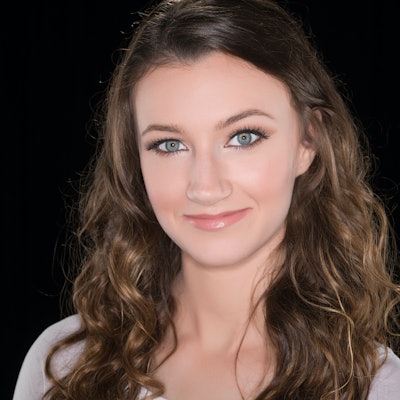 At 12 years old, freelance nail artist Celine Cumming traveled to Thailand on a family vacation, where her mother treated her to her first manicure. "The nail technician painted a design on every nail," says Cumming. Fast forward to more than a decade later, where Cumming continues sharing her art with the world.
Amanda Brown
Age: 28
Salon: Glitz Nail Bar in Redmond, Oregon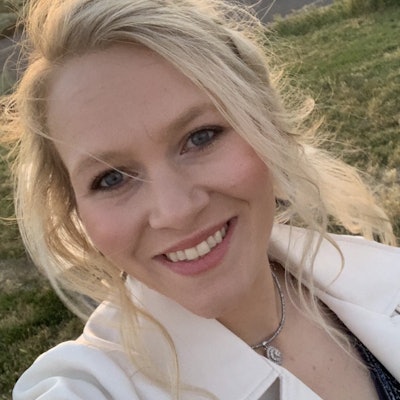 "Being part of a family like Light Elegance, surrounded by incredible nail technicians, I look up to so many men and women, but owe a lot of my nail knowledge to two women in particular—Allie Baker and Celina Ryden," says Light Elegance nail artist Amanda Brown.
Sigourney Nuñez
Age: 29
OPI North America education manager Sigourney Nuñez started as a DIY nail art blogger in 2013 and used Instagram as a platform to share her work. After formerly working as a newspaper reporter, she combined her journalism background with her passion for nails to work as an editor for two trade nail magazines.
Claudia Rosario
Age: 27
Salon: Vanity Projects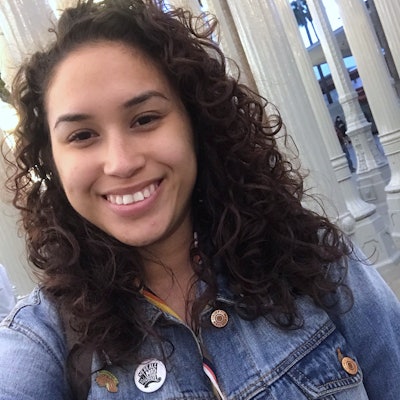 While studying criminal justice in college and working a day job, one afternoon, Vanity Projects nail artist Claudia Rosario's manager commented on her carefully polished nails and encouraged her to look into becoming a nail professional. That night, she drove home to research nail schools.
Leslie Ayala
Age: 29
Salon: Nail Witch Studios
As a young girl, Nail Witch Studios artist wore long nail tips adhered with nail glue. "When I enrolled in nursing school, I needed a job," says Ayala. "So I got certified and worked as a makeup artist for five years. After having my son, I attended nail school and found my passion there."
Brittany Jackson
Age: 29
Salon: Revive Salon and Spa
After working as a hairstylist since 2011, nail artist Brittany Jackson took a leap of faith with no clientele and no money saved in an unfamiliar town. "After losing my dad, who constantly said I was too talented to work for someone else, I decided life is too short not to follow my dreams," says Jackson.
Ashley Cristobal
Age: 29
Salon: Finger Bang Portland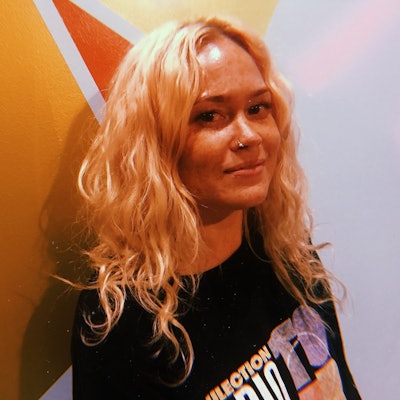 Growing up, you could always find Finger Bang Portland nail artist Ashley Cristobal drawing, painting, crocheting, sewing and painting her friends' nails at her makeshift manicure station. "My combination of passions and a friend from college inspired me to attain my manicurist license," says Cristobal.
Sierra Unsicker
Age: 25
Salon: Obsession Nail Studio (owner)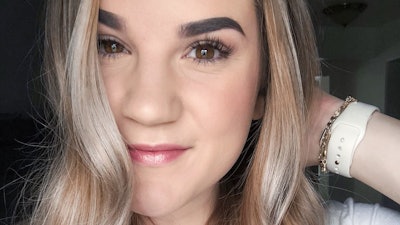 In high school, Obsession Nail Studio owner Sierra Unsicker set her hopes on being her own boss and creating her own schedule. "I love the nail industry so much," says Unsicker. "I wish everyone in the community could have a big party, hang out and talk nails."
Canishiea Sams
Age: 26
Salon: Canishiea's Nail Art Studio (owner)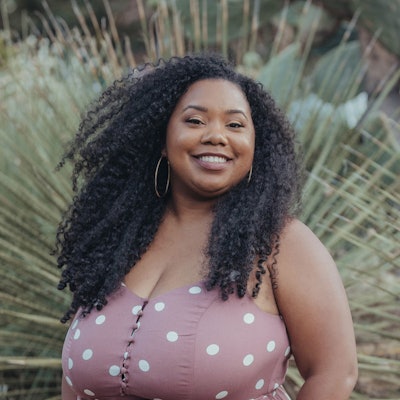 Sacramento, California-based nail artist Canishiea Sams spent her downtime in college practicing nail art with lacquer. "I searched for prints on Pinterest to recreate," says Sams. "And began to follow nail artists on Instagram and found a community of women who share my passion—it definitely lit a fire within me."
Chelsea King
Age: 26
Salon: Freelance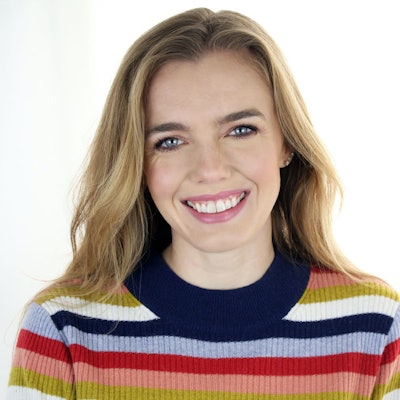 Freelance nail artist Chelsea King began creating nail art as a hobby, sharing her designs on Instagram. Two weeks after a photographer contacted her to collaborate, King found herself working with an agency and enrolled in nail school. Today, you can find her mastering her favorite technique—gradients.
Darlene Sritapan
Age: 27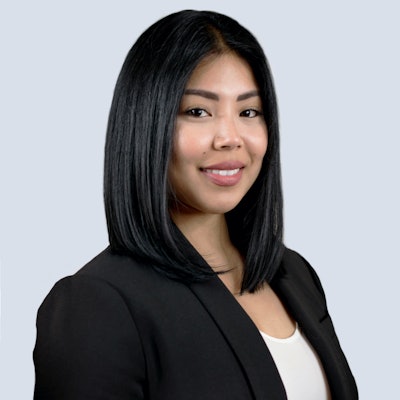 Although OPI education and capability manager Darlene Sritapan no longer takes nail clients in a salon, she does hone her craft by shooting OPI nail art tutorials and giving friends and family at-home manicures.
Paola Ponce
Age: 29
Salon: Freelance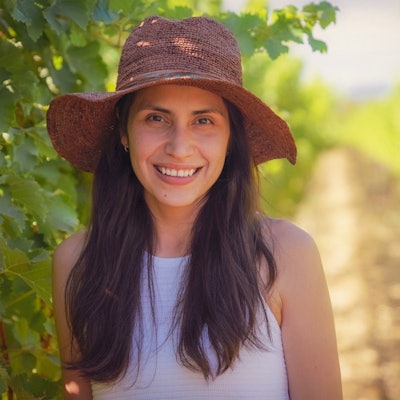 Freelance manicurist Paola Ponce could never find a go-to nail artist to entrust to with her natural nails, so with a bit of research, DIY nail products and YouTube tutorials, Ponce engulfed herself into the world of nails.
Lorena Cruz
Age: 29
Salon: The Spot Beauty (owner)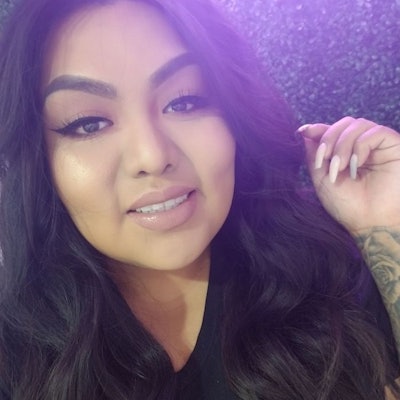 Recently celebrating her nail salon's one-year anniversary, Pheonix, Arizona-based manicurist originally attended cosmetology school for hair. "After taking my first nail class, I knew my true passion was nails," says Cruz, who specializes in sculpting.
Taylor Gonzalez
Age: 26
Salon: Gloss (owner)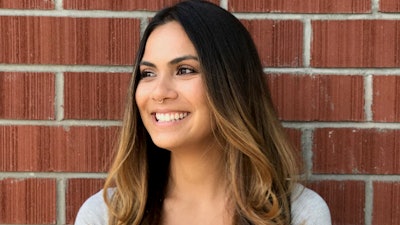 Los Angeles, California-based nail artist Taylor Gonzalez originally attended cosmetology school to pursue makeup, but unlike her classmates, who dreaded taking the required nail classes, Gonzalez became obsessed with them. "I especially loved shaping nails," she says.
Tina Zavala
Age: 27
Salon name: Popstar Nails (owner)
Popstar Nails owner Tina Zavala grew up watching her step mother getting her nails done. "She took me to the nail salon with her, and I fell in love," says Zavala.
Honey Phan
Age: 29
Salon: H&N Nails Salon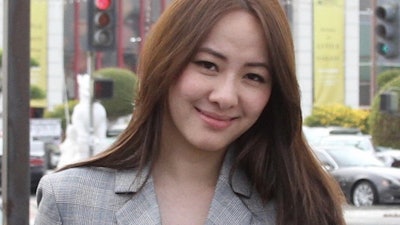 While earning her biology degree from George Mason University, nail artist Honey Phan worked as a part-time receptionist at H&N Nails—where she now takes nail art-only clients. "I found a passion for nails by watching other nail technicians work," says Phan.
Check back on our site to get to know each 30 Under 30 winner by reading their individual posts, revealed throughout January.
—by Angelina Lewis
[Images: Courtesy 30 Under 30 winners]