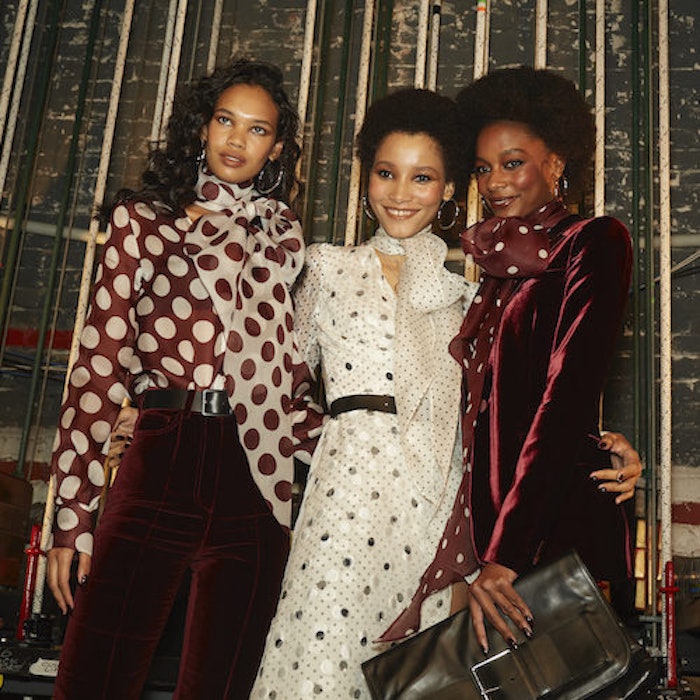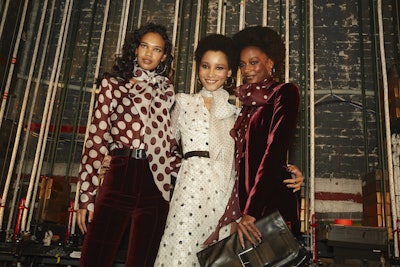 Playing off a berry-colored velvet featured in the Tommy x Zendaya Fall/Winter 2019 collection, celebrity nail artist Naomi Yasuda created the nail look using Essie.
RELATED: Naomi Yasuda and Pattie Yankee Created Nail Looks for Vera Wang and Christian Cowan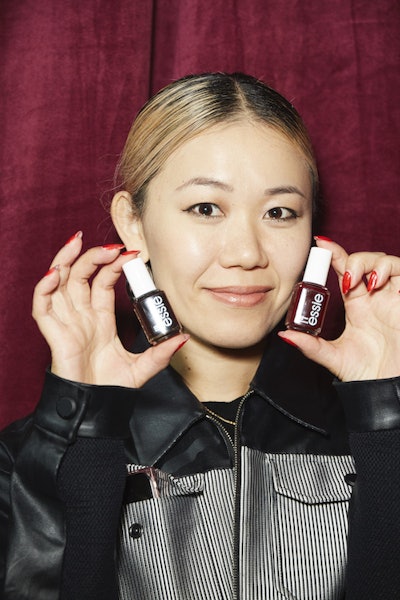 Yasuda went for an almond-shaped, sophisticated 70s-inspired nail look. "For more depth and dimension, I layered a rich burgundy over a deep red," she said.
RELATED: Fall Fashion Inspires 3 Nail Looks in Pantone Institute's Color Report Hues
Recreate the Runway Look
Step 1
Prep and file the nail to a natural almond shape. Apply Here to Stay Base Coat.
Step 2
Apply one coat of deep red Wicked. Follow with one coat of bold burgundy Berry Naughty.
Step 3
Finish with Speed.Setter Top Coat. Allow to dry. Apply Apricot Cuticle Oil.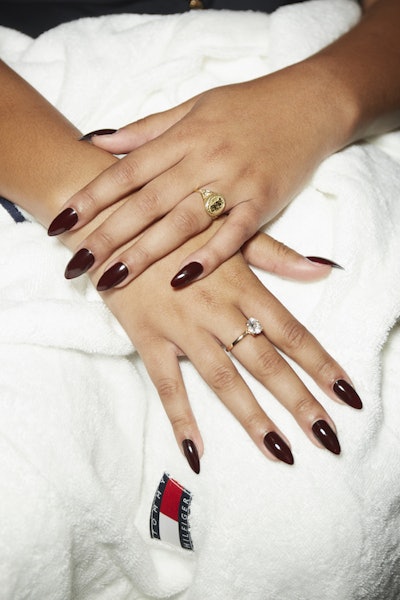 —by Angelina Lewis
[Images: Courtesy Essie]