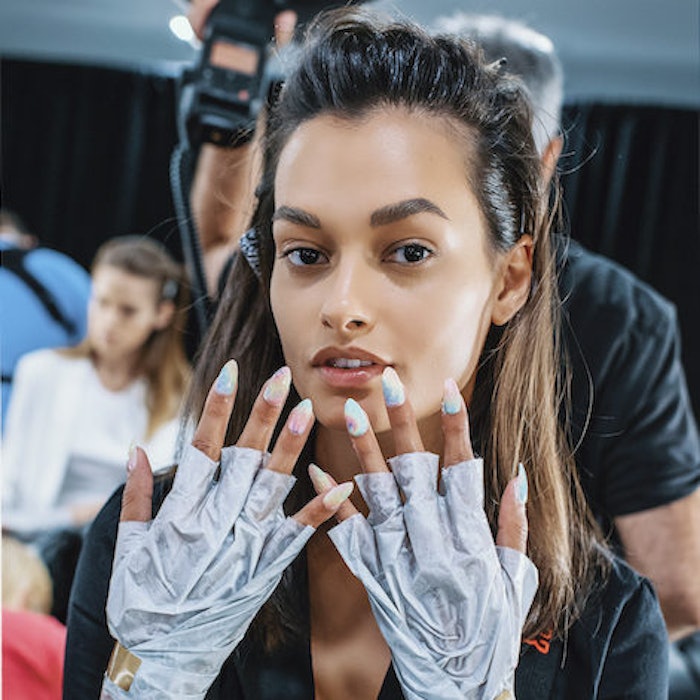 Voesh partnered with celebrity nail artists Naomi Yasuda and Pattie Yankee during New York Fashion Week to help create the nail looks for the Vera Wang and Christian Cowan Spring/Summer 2020 shows.
RELATED: Voesh and Naomi Yasuda Created NYFW Nail Looks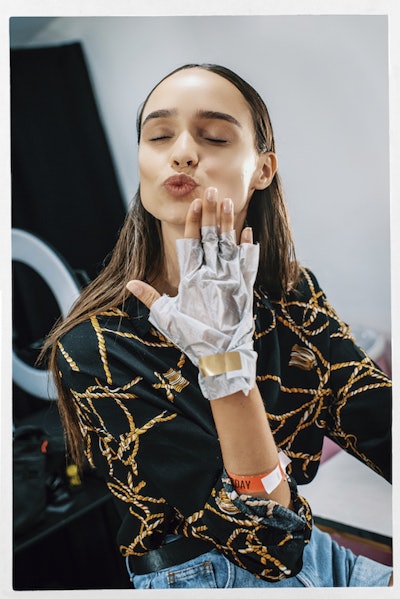 Backstage, Voesh prepped models Keke Palmer, Karolina Kurkova, Sora Choi, Sara Grace Wallerstedt, Adesuwa Aighewi and more with Collagen Gloves on their hands while they sat in makeup chairs.
RELATED: How to Make Your Mark as an Editorial Nail Tech
The gloves and socks left their hands and feet mani-pedi-ready, with a fresh, youthful glow. Easily removable fingertips allowed nail professionals to start manicures, while the masks absorbed into the hands. The three-in-one glove masks eliminate the need for cuticle oil, cuticle softener and massage cream—saving time and resources. The multi-tasking gloves proved to be a must for Yasuda and Yankee.
Yasuda created translucent white nail looks for the Vera Wang show, keeping nails clean and natural to complement hair and makeup, while Yankee created Gloss Gel Strips, custom made by Dashing Diva over DD Virtual Nails for Christian Cowan.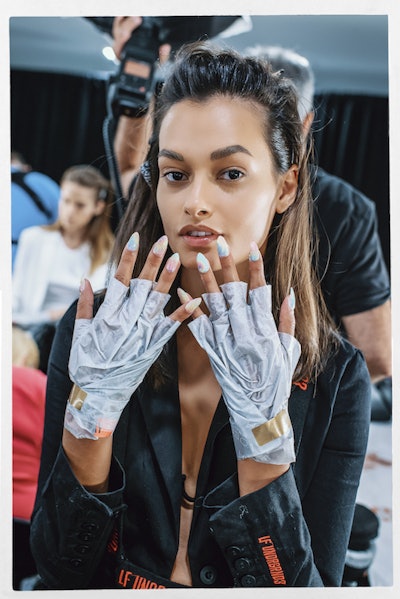 —by Angelina Lewis
[Images: Courtesy Voesh]