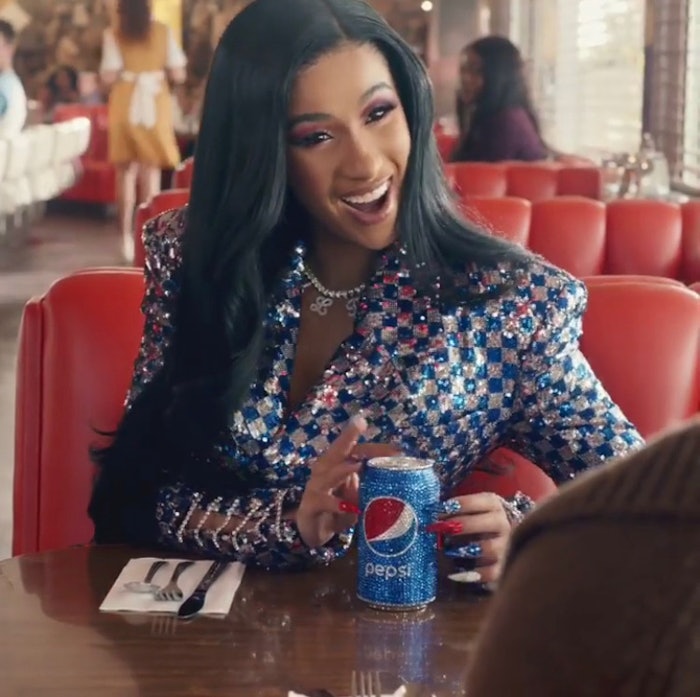 View this post on Instagram

 
If you watched last night's Super Bowl, you couldn't have missed Cardi B's red-and-blue jeweled nail look from her Pepsi commercial.
 

View this post on Instagram

 
Celebrity artist Jenny Bui tended to her loyal client's nails and worked with LeChat Perfect Match gel polish to match the colors of the Pepsi can as closely as possible. "I initially wanted to incorporate Pepsi's logo into the design, however, Cardi would wear the look for a week, and didn't want the secret of her commercial appearance to be revealed before last night's airing."
Bui used Perfect Match navy blue Eternal Midnight, The Big Apple and Flawless White to create the look and topped each nail with hundreds of Swarovski crystals—which took nearly three hours to complete!
 

View this post on Instagram

 
—by Angelina Lewis
[Images: Courtesy of Instagram]