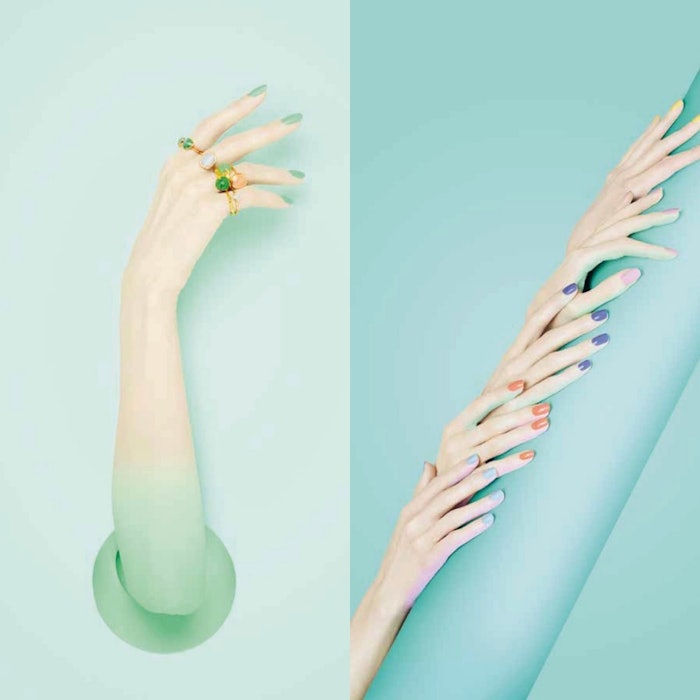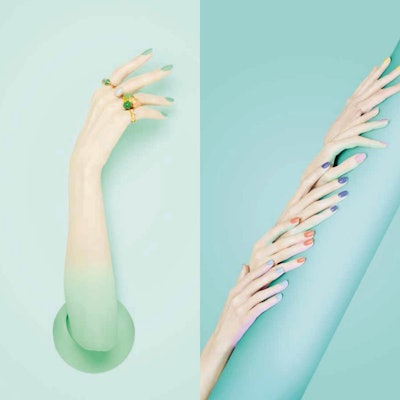 World-famous nail artist, Marian Newman reveals her personal tips and stories behind working with some of the biggest names in fashion in:NAILED IT: Nails Fashion Technique(Laurence King Hardcover; US On Sale April 23). From her work with Kate Moss, Gisele Bündchen, Lady Gaga, Alexander McQueen, and many more, to her step-by-step guide on how to create high-fashion nail art, this is the essential book for all nail lovers.
NAILED IT
tracks Marian's 20+ years as a nail artist, offering career advice as to how she arrived there. "There was no career route or nail artists in this business when I started and now there is," she said. "It was a hard journey, but one that I am proud of."Part biography, industry secrets, and part how-to,NAILED IT  illustrates the most outrageous and spectacular nail designs of Marian Newman.
Showcasing a range of how nails function in fashion and beauty media. Whether the nails are the finishing touch, accessory or statement piece—NAILED IT pushes the boundaries on what nail art could be. From dry brushing, decoupage, theatrical, stickers, dramatic 3-D textures, negative space, scales, cracked eggs, feathers, even fish hooks—you name it, Marian has tried it. It's a technical guide as well as an inside look into the industry, and Marian, aka 'the Queen of Nails', talent is on full display.
[Images courtesy of NAILED IT]