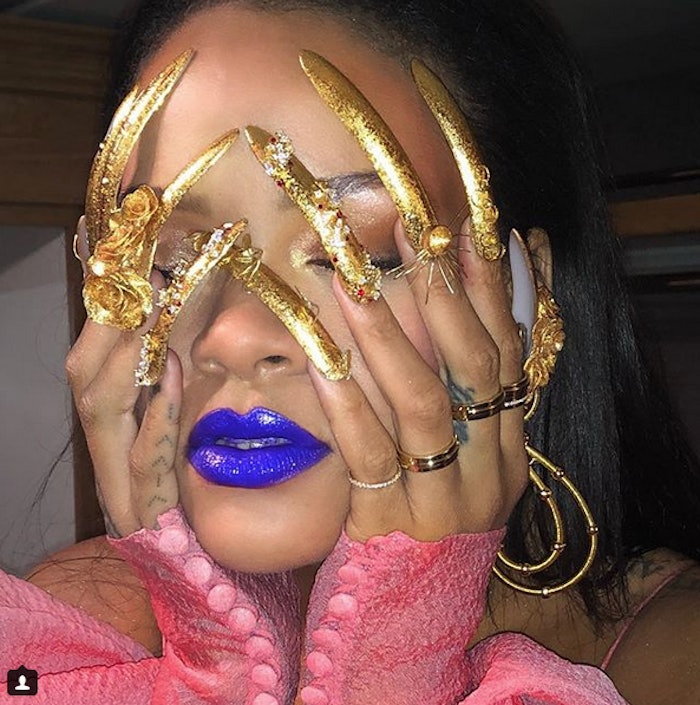 View this post on Instagram

 

For their latest issue, Garage Magazine tapped mega-star Rihanna to be their cover star. Photographed by Deana Lawson, Ri-Ri donned vintage fashion looks styled by Carlos Nazario. But we couldn't keep our eyes off her ultra-luxe manicure. Created by London-based manicurist Jenny Longworth, Rihanna sported extra long gold talons embellished with sculpted gold roses and  A LOT of bling, accessorizing of course, with gold rings on every finger.
 

View this post on Instagram

 
Longworth shared the look on her Instagram page with the caption "When you make sure they can't fit gloves over those nails." And she is correct, but also why would you want to hide a nail look as awesome as this?
The latest issue of Garage Magazine is available today, head over to garage.vice.com to view the complete Deana Lawson interview.
 

View this post on Instagram

 
 

View this post on Instagram

 
-Dina Ciccarelli
[Images Courtesy of Instagram]