In honor of music's biggest night, celebs took to their favorite nail techs for a manicure fit for the 2018 Grammys. Scroll below to see some of the best looks of the night.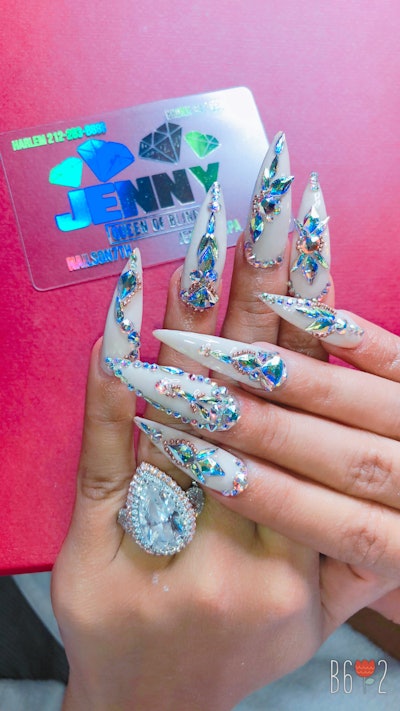 Bronx-based Cardi B visited Jenny Bui of Nails on 7th for a Swarovski set. Want to know what it's like being Cardi B's tech? Click here to find out.
OPI's Tom Bachik used OPI Do You Take Lei Away and topped it with OPI Chrome Powder Effects in Pay Me in Rubies for Hailee Steinfield.
Bachik also dressed Heidi Klums nails in a nude shade.
New York-based tech Maria Salandra used OPI It's a Piazza Cake and topped it with OPI Chrome Powder Effects in Great Copper-Tunity for Rihanna.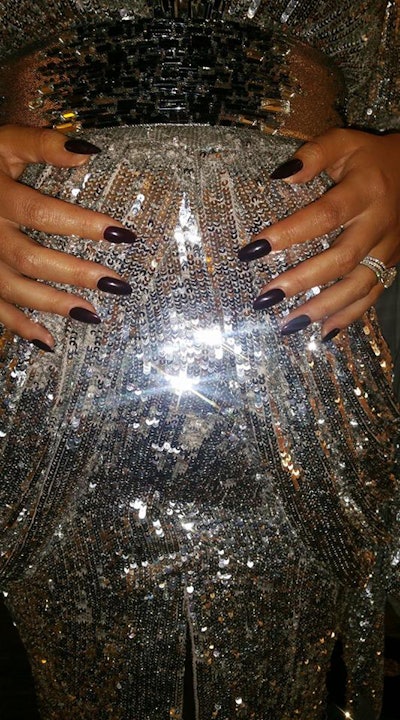 Pattie Yankee and Kimmie Kyees collaborated on a set for Chrissy Teigen.
Lady Gaga actually had a total of three nail changes! Naomi Yasuda used Red Carpet Manicure in Black Stretch Limo for Lady Gaga. "Lady Gaga's look was powerful and fierce from head to toe, so a strong black nail was perfect to complete the look," Yasuda said.
As soon as Gaga got off the red carpet, Yasuda removed the black polish to reveal a pale pink manicure underneath for her performance. Once the performance was over, Yasuda applied pointy black press ons to match her body suit, Yasuda said.
Yasuda also dressed the nails of singer Kesha. "I did her nails the night before. She described me the outfit she is going to wear and we choose the nude pink color for her. I did acrylic extensions (pointy almond shape ) then put gel on top. The color and shape was perfect for the performance," Yasuda said exclusively to NAILPRO.
Lisa Logan used Red Carpet Manicure in Candid Moments for Pink.
Kait Mosh adorned Andra Day's nails in a classic red shade and topped it with embellishments.
Deborah Lippman used Lady Is A Tramp for Camila Cabello and Red Red Wine for Anna Kendrick.
Which one of these Grammys nails are your favorite? Let us know in the comments below!
-Sigourney Nuñez
[Image credit: Instagram]