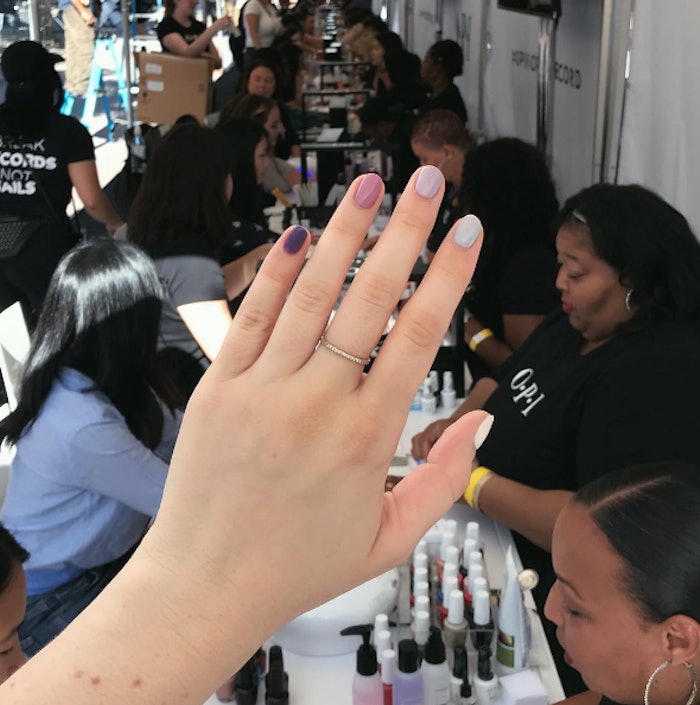 OPI set a Guinness World Record for The World's Longest Manicure Bar on Saturday with the help of more 50 nail pros. To set the record, OPI created a 155-foot long manicure table that spread along Santa Monica, Calif.'s famous 3rd Street Promenade shopping area, just steps from the beach. "We're bringing the professional beauty industry to the Guinness World Record," says OPI founder Suzi Weiss-Fischmann. "As always, OPI is thinking out of the box."
Nail professionals  were seated along the mani bar offering attendees GelColor gel polish manicures in 25 shades with OPI's recently launched ProHealth Top and Base Coat, while using the brand's new OPI LG lamp.
During the eight-hour event, clients were also introduced to OPI GelColor's repackaging that features a bottle that matches the color inside. "For the nail technicians to be able to distinguish the nail color and for the consumers to be wowed by the colors, it's so much nicer to see it on the bottle," says Weiss-Fischmann about GelColor's new look.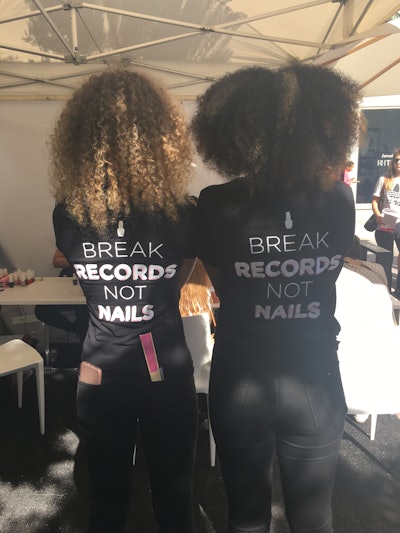 OPI's newly named global brand ambassador Tom Bachik was also in attendance to help make history and to promote the benefits of the ProHealth system. "It's an easier, healthier way for removing the gels and allows you to soak off in seven minutes," Bachik says.
The record was officially set and declared at 5 p.m. on Saturday, October 21, 2017 with more than 500 manicures completed. "The best part is, next year, we're going to beat our own record," Weiss-Fischmann says. 
For more information, visit OPI.com.
What do you think of OPI's World Record? Let us know in the comment below! 
-Sigourney Nuñez
[Images: OPI, Sigourney Nuñez]