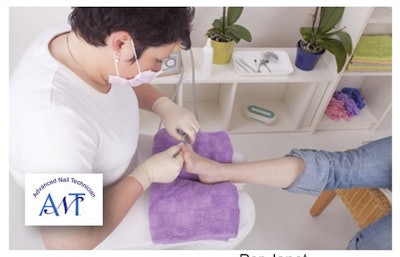 Nailcare Academy is giving Spanish-speaking techs easy access to continuing education. In March, the Fort Myers, Florida-based online learning platform announced that its Advanced Nail Technician Program (ANT) is now available in Spanish. Although translating the entire certification course, which features 10 learning modules and ancillary materials, wasn't an easy process, Nailcare Academy cofounder Janet McCormick says she believes that Spanish-speaking techs will feel more comfortable learning the material in their first language. "We've heard from many techs that they wanted this advanced topic in Spanish in order to help their chronically ill clients with safer care," she says. "Many techs also wanted the certification to achieve even greater success in their careers." To learn more about the ANT program, visit nailcare-academy.com.
Should more continuing education classes be available in Spanish? Tell us in the comments, below. 
[Image: Courtesy of Nailcare Academy]
This article was first published in the July 2017 issue of NAILPRO.